//OPEN BEATZ 22 LIVESET
010822
Recorded the experience at the Open Beatz Festival in Herzogenaurach / Germany. Thanks to everyone, who joined me on this special set of mine.
---
//ZENON with Mayor West - OUT NOW
130522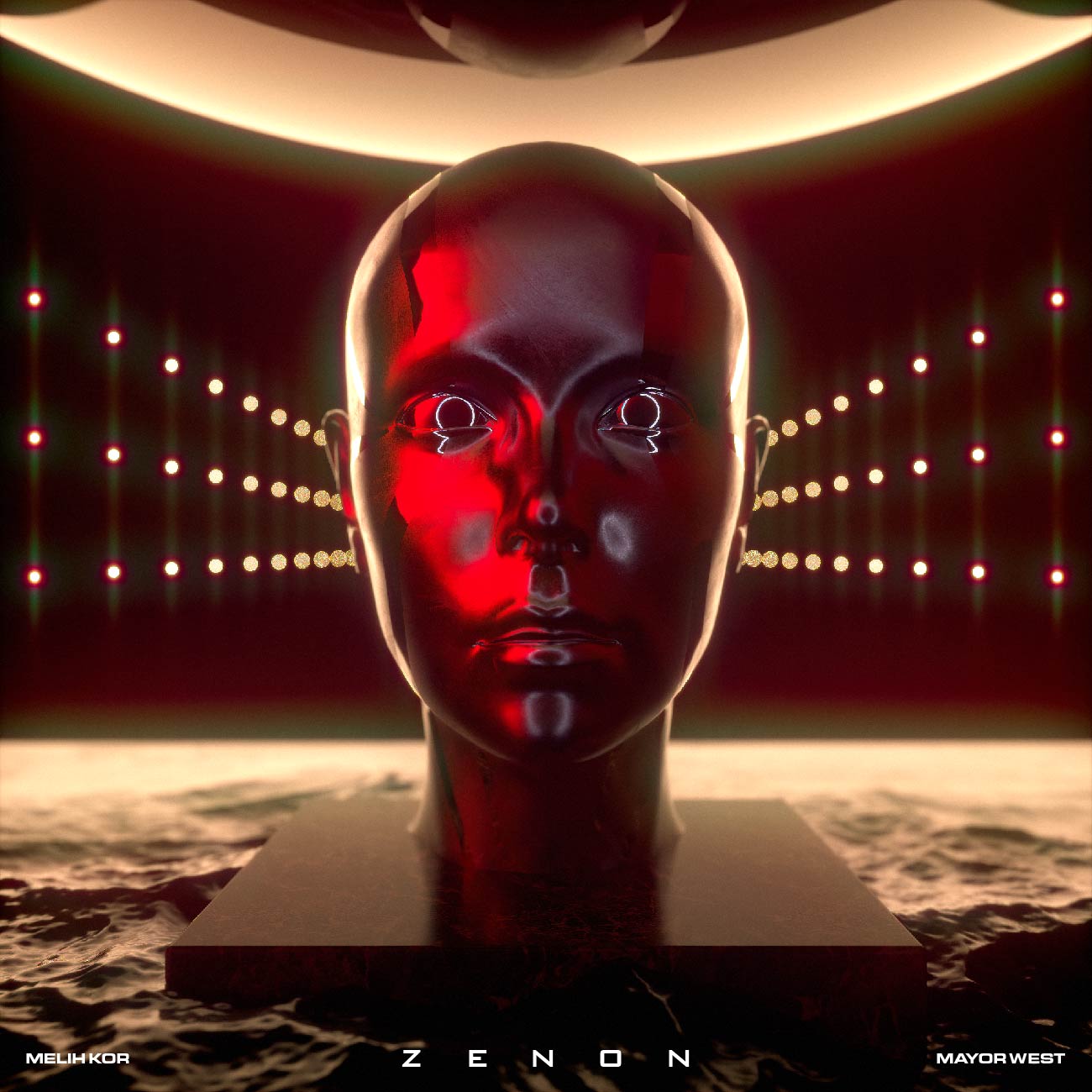 Zenon is a unique song in the genres mixture of Trap and Trance. Two artists producing two different genres creating something never heard before but well recognizable. The video clip is also footage from our trip in Italy and Switzerland. Filmed by Jan Hammer.
OUT NOW on NON/DUAL.
Stream/Buy: LINK
---
//ALIVE - OUT NOW
150422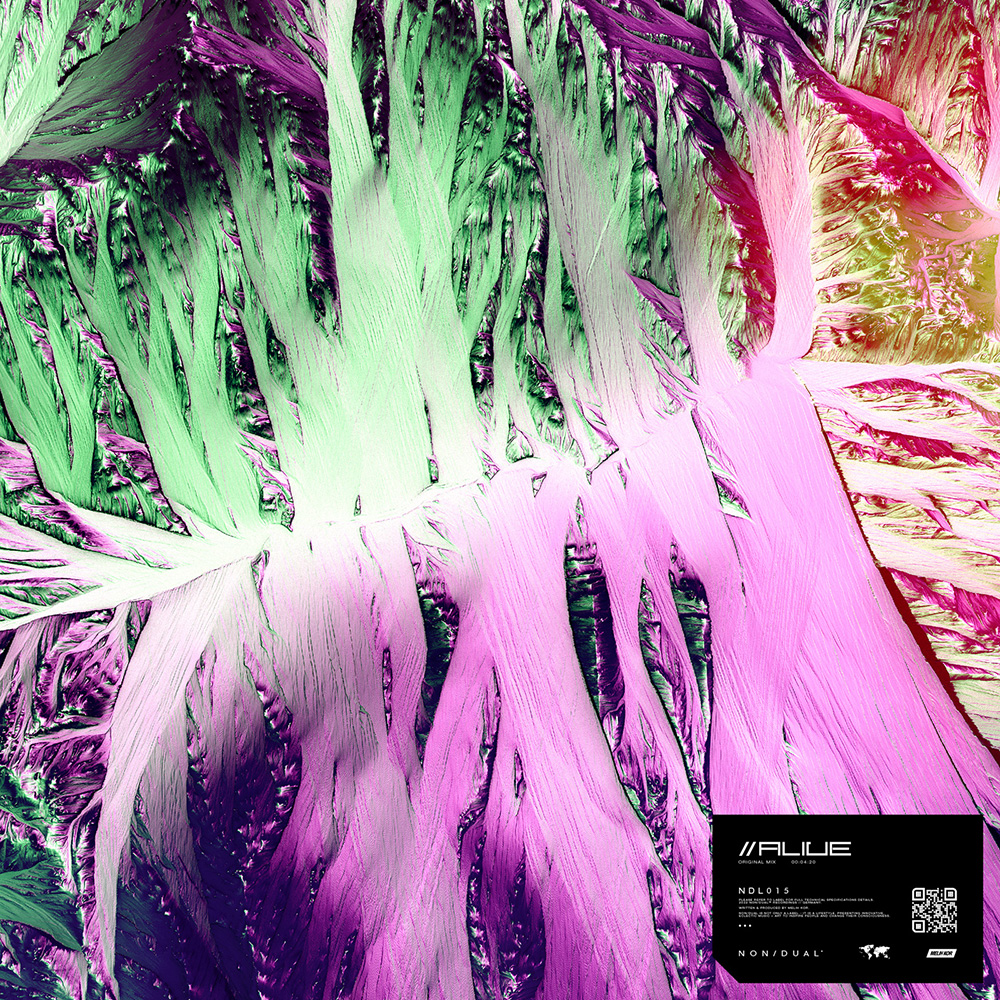 The classic progressive House track "Alive" - inspired by life and the power of the moment is out now in all digital stores.
OUT NOW on NON/DUAL.
Stream/Buy: LINK
---
//BLAZE - OUT NOW
250222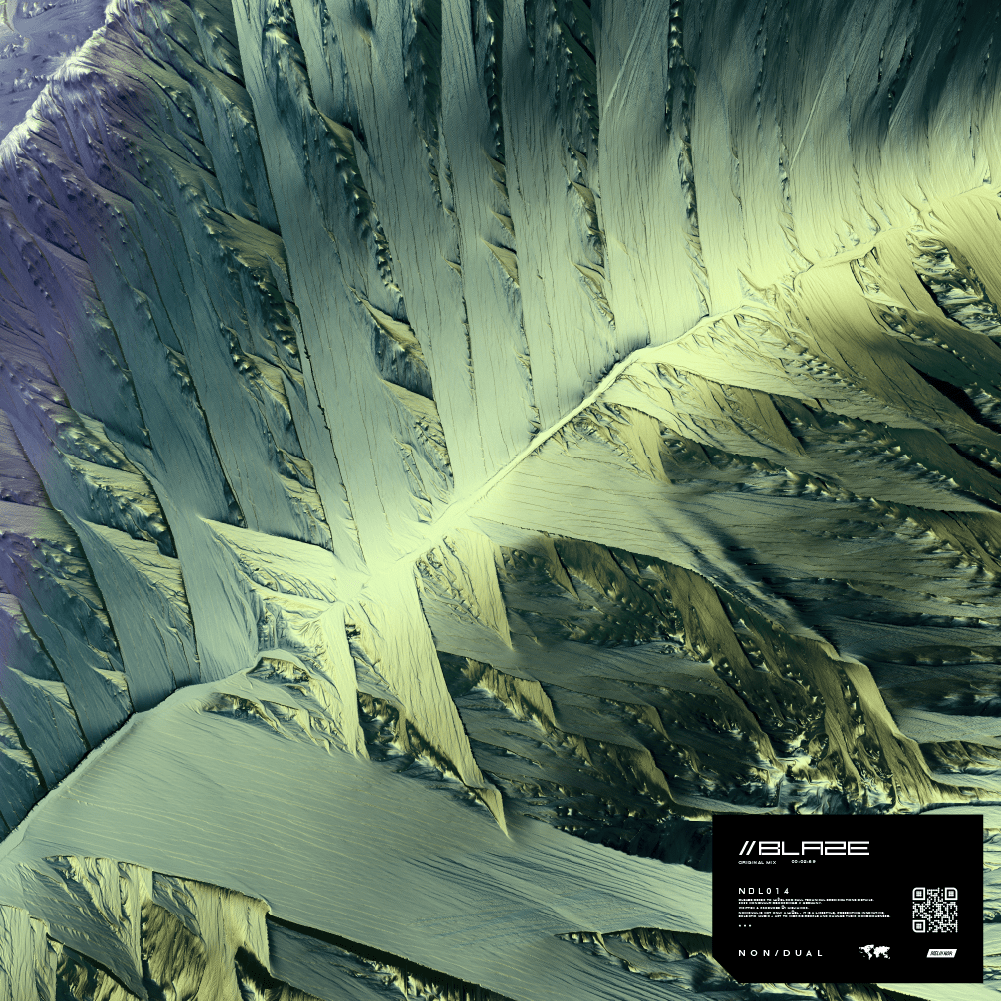 Fourth super catchy electro/progressive House track of 2022 'BLAZE' is out now worldwide in all digital stores.
OUT NOW on NON/DUAL.
Stream/Buy: LINK
---
//STRATOSPHERE - OUT NOW
110222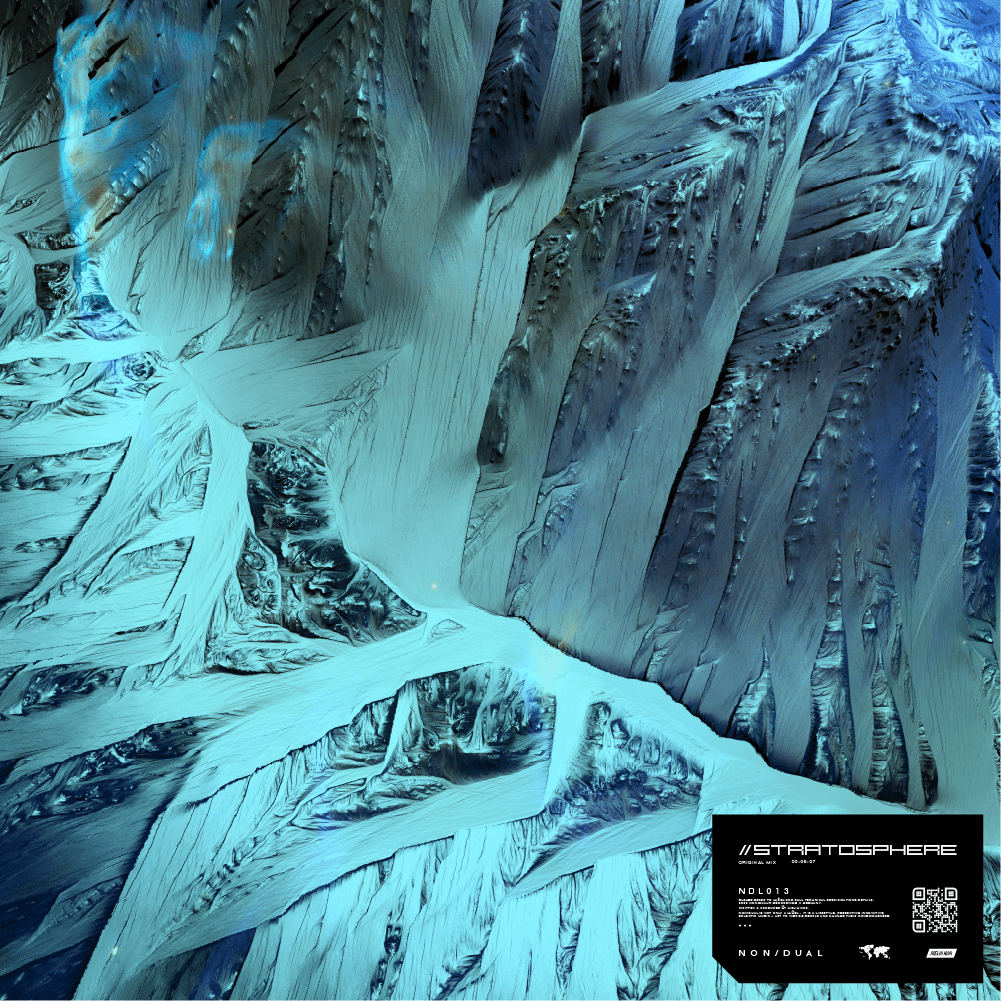 Welcome to the Stratosphere. Progressive / Deep Trance Track "Stratosphere" is out now worldwide in all digital stores.
OUT NOW on NON/DUAL.
Stream/Buy: LINK
---
//STARGATE RELEASES OUT NOW
280122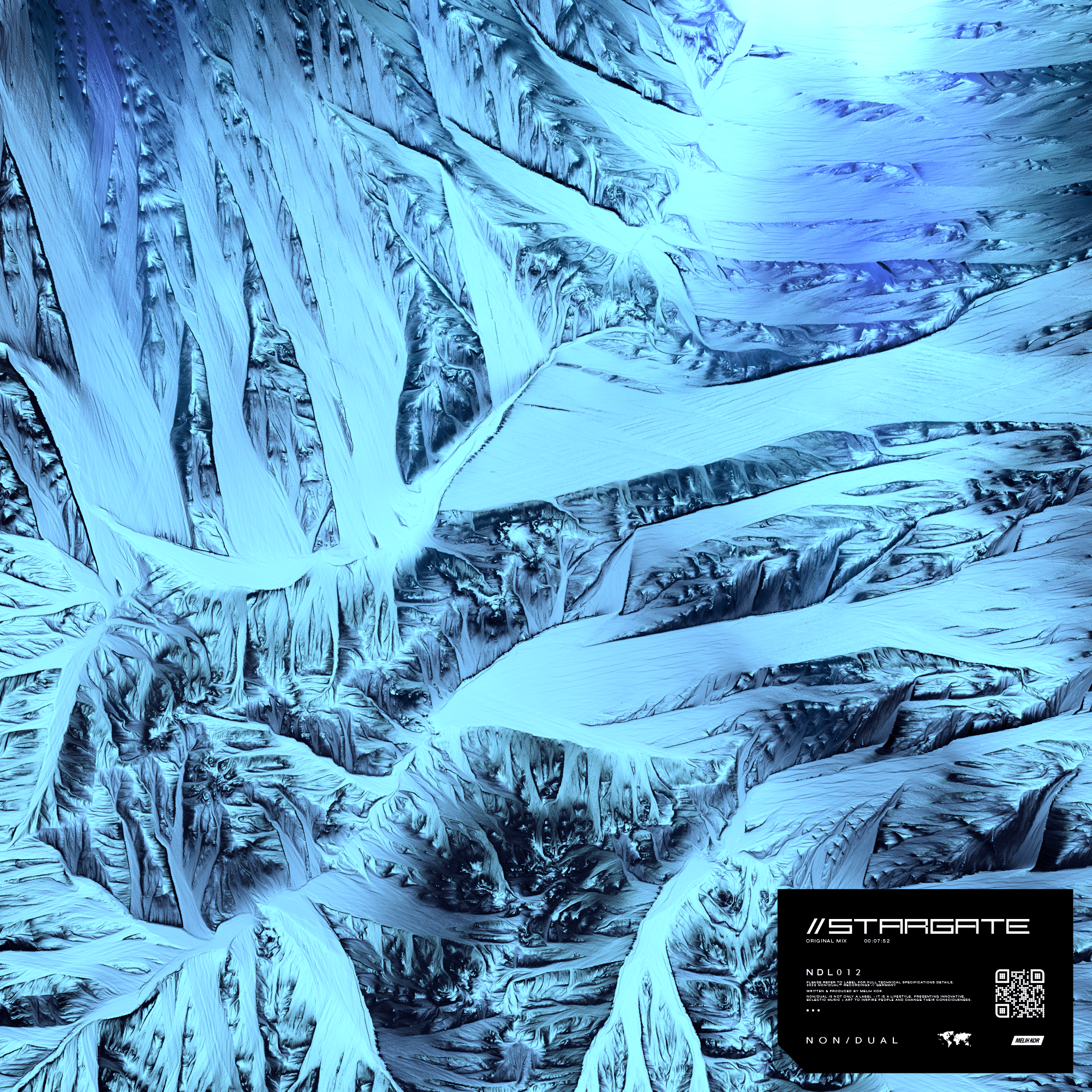 First release of 2022 "Stargate" comes with an original mix version alongside a Violent Mix. Out Now worldwide in all digital stores!
OUT NOW on NON/DUAL.
Stream/Buy: LINK
---
//MELIH KOR | SPACE PUNK RADIO EP01
051021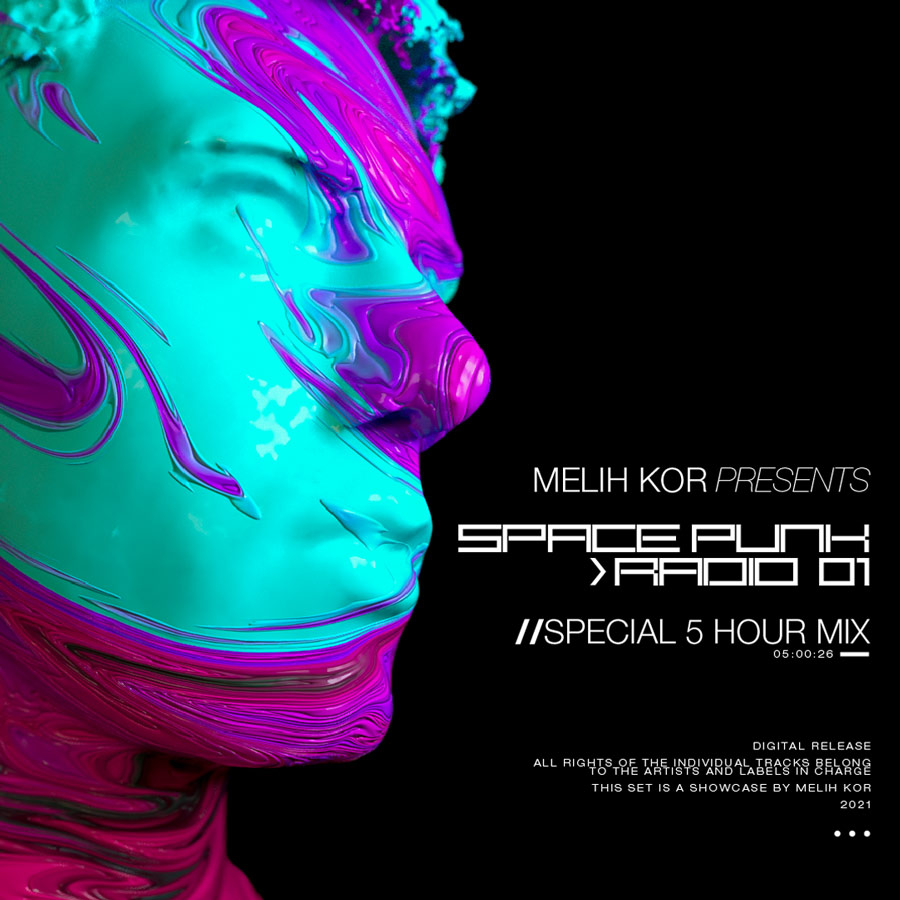 "Proud to present you a very special set with tunes that inspired me throughout my life and helped me to find the style I do today. Really put all my life into this journey."
"Enjoy the ride!"
Stream: LINK
Download: LINK
Tracklist: LINK
---
//ANOTHER NIGHT OUT NOW
260321
The cyberpunk themed electronica track "Another Night" with it's catchy lead sounds and female vocals is out now worldwide on all digtal stores.
OUT NOW on NON/DUAL.
Stream/Buy: LINK
---
//AMNESIA REMIXES OUT NOW
120321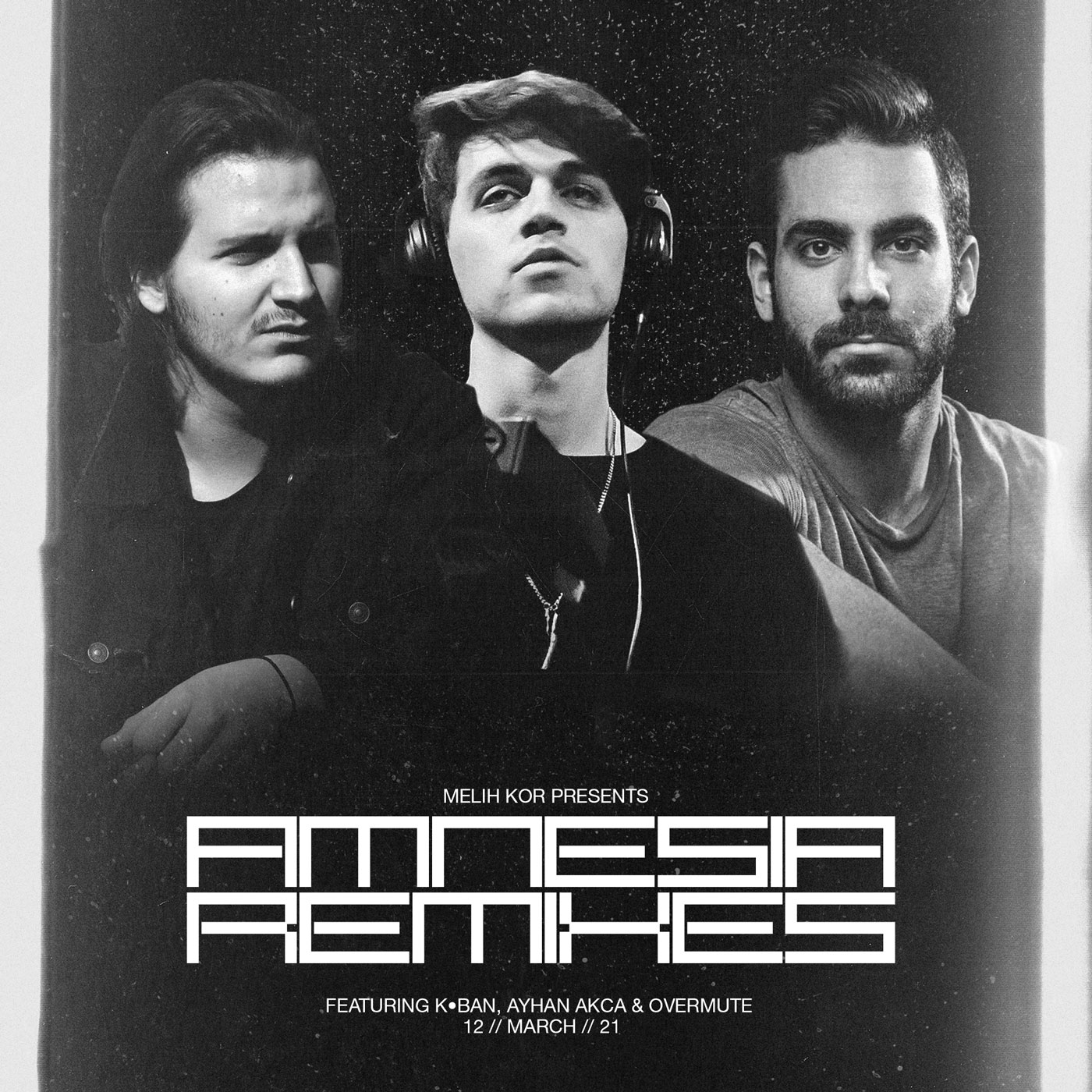 For the first time ever on the Label NON/DUAL, we are featuring new artists.
After the big love towards "Amnesia", we had to come with a follow up. On the remix duties we have Overmute from Germany, Ayhan Akca from Istanbul and KBan from Paris.
OUT NOW on NON/DUAL.
Stream/Buy: LINK
---
//MELIH KOR PRES. SP___CE 1.0
020221
Super proud to share with you my project "SP___CE 1.0". This is a project that was on my mind for the beginning of my startings and I am very proud with the outcome. Basically it is an art installation & my bachelor work for university, which I'd love to transfer it to real venues and make full long performances one day.
It was a long process to finish this one - worked on the visuals + rendered them, learned two new whole softwares, made a virtual installation and put it all together.
The inspiration and name of the project stands for "Space" - Universe - Collectiveness -Consciousness.
So it's all about raising up the consciousness with my music and art to the person, who experiences it. The perfect depiction of what this purpose really is: combing music and art into an experience.
Originally I wanted to make a real audiovisual setup, but I had to think outside the box to make it a little different because of the current situation.
At the end, I actually got more inspired and transferred my original idea into a virtual setup inside of a game engine. Now I am actually much happier about the endresult. Sometimes limitations make us more creative and this project speaks for it self.
Proud to share it with You. This is SP___CE 1.0
---
//ESSENTIAL MIX | BPM DIGITAL RADIO
100121
Exclusive one hour Mix for Simay Akca presents: Hunters and Hunted" on BPM Digital Radio". Showcasing you my favorites, own productions and timeless music in this journey.
Free Download: LINK
Tracklist: LINK
---
//AMNESIA IS OUT NOW
041220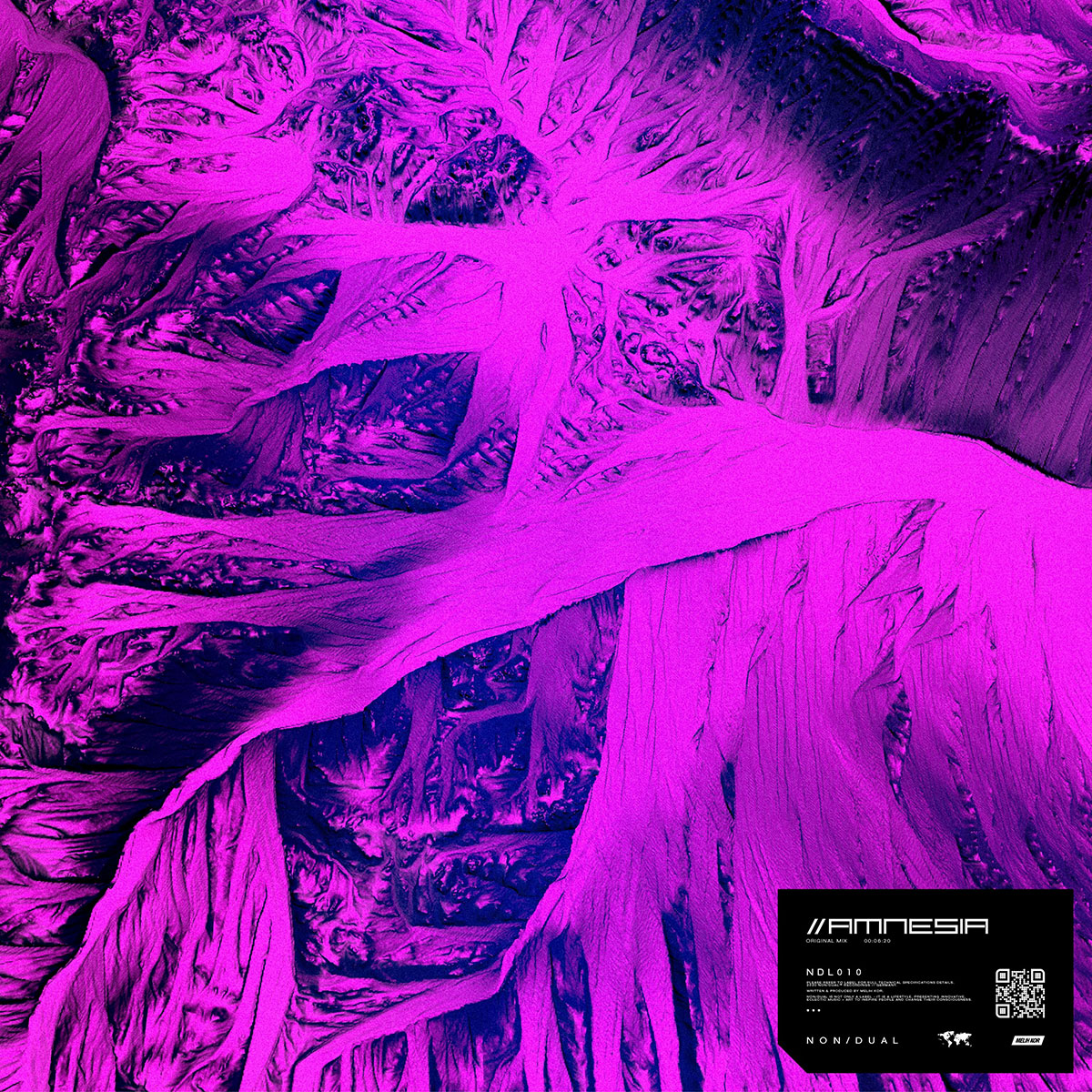 Review by @Ourtrancelations :

After club smashing "Taijitu" and deep "Eteru", Melih Kor returns with the aptly named "Amnesia" to end the year that we all wish to forget. When he released "Eteru", he also invested a lot of time in making some amazing visuals for his sets & music videos. He even played a live set during that time at Nuremberg, taking his melodic journey across another level. We've already said a lot about him in our previous reviews, so, without further ado, let's talk about this latest chapter of his NON/DUAL journey.


An interesting drum scheme backed up with liquid arpy sounds to start off. The main riff is catchy, progressive, & groovy. It's well-polished from all directions especially as the first climax goes on. As the drums keep banging, the groove intensifies and the liquid atmosphere spikes, this is where the depth of the production is highlighted. The cinematic FXs & fillers bring us to the 2nd climax which is still very groovy, however, the atmosphere shifts from liquid to retro thanks to crispy sound choices & patterns. Approaching the breakdown, a small pause of the drums enriches the strings, yet again adding more depth which is later supported by soft plucks & claps to keep the beat going for the buildup. It leads to an exciting 3rd climax: super fresh approach to the sound of progressive house, multiple atmospheres, consistent groove, power-packed drums, & solid sound design; which reminds me of his remix of Three Drives's Greece 2000 – the groove is strong with both of these!

Melih takes on yet another theme – just like the previous two – in this case it's groove & progression. From another perspective, the title is ironic because no one can forget how much depth & detail this track has, although Melih's interpretation seems to be that if Amnesia was a song, it would have this kind of complexity & this many transitions. Needless to say, Melih is "one to watch". As he keeps showcasing his creativity, we're hopeful he can get more support.


OUT NOW on NON/DUAL.

Stream/Buy: LINK
---
//THE WEEKND - AFTER HOURS REMIX - OUT NOW
280820
"This is a release of something unusual: my remix for The Weeknd's "After Hours". I'm a big fan of his work and tried to put my own touch to one of his latest tracks."
Available only on Youtube
---
//ETERU IS OUT NOW
240720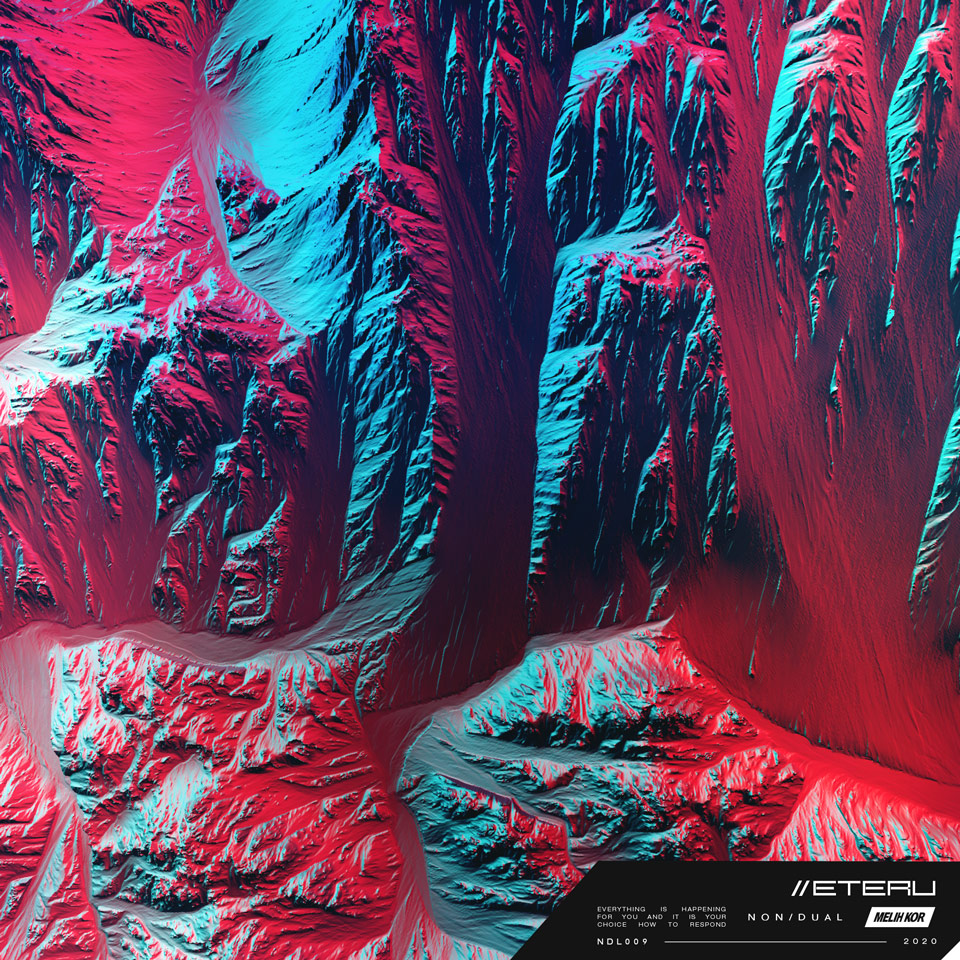 Review by @Ourtrancelations :
"Eteru" means Ether in japanese, this indicates that the track could have some chemistry with his past productions or that it's ethereal in nature. I'll let the artist explain the title but I'm a huge fan of artists picking titles that synergize with the way the musical piece is crafted. Technically speaking, it is the same key as Taijitu but not the same kind of production. Eteru starts with a progressive arp intro paving its way while giving some powerful yet groovy vibes, the kicks and drum scheme here is different & vibrant. Indeed, there are so many ways an artist can utilize an arp but making a whole song centralized around multiple riffs is challenging & this is something Melih achieved here as the atmosphere is heavy with arps, chords progressions, and subtle Trance touches that enhance the beauty of the Ether. Remarkably, the notes make you feel like you're floating above the skies and that's why I think the track is called "Eteru", a sound design tactic inspired by what I've witnessed Progressive House & Trance artists from Japan produce. -
- CONCLUSION: Melih is back with his full-on underground productions of ethereal beauty & nothing will stop him from being thematic & experimental with all his work. Like I said in my previous review for Taijitu, Ive been following him since 2016 so I can attest to the diversity and originality of his sound, therefore, I hope he soon gets the breakthrough he deserves.
OUT NOW on NON/DUAL.
Stream/Buy: LINK
---
//TAIJITU IS OUT NOW
290520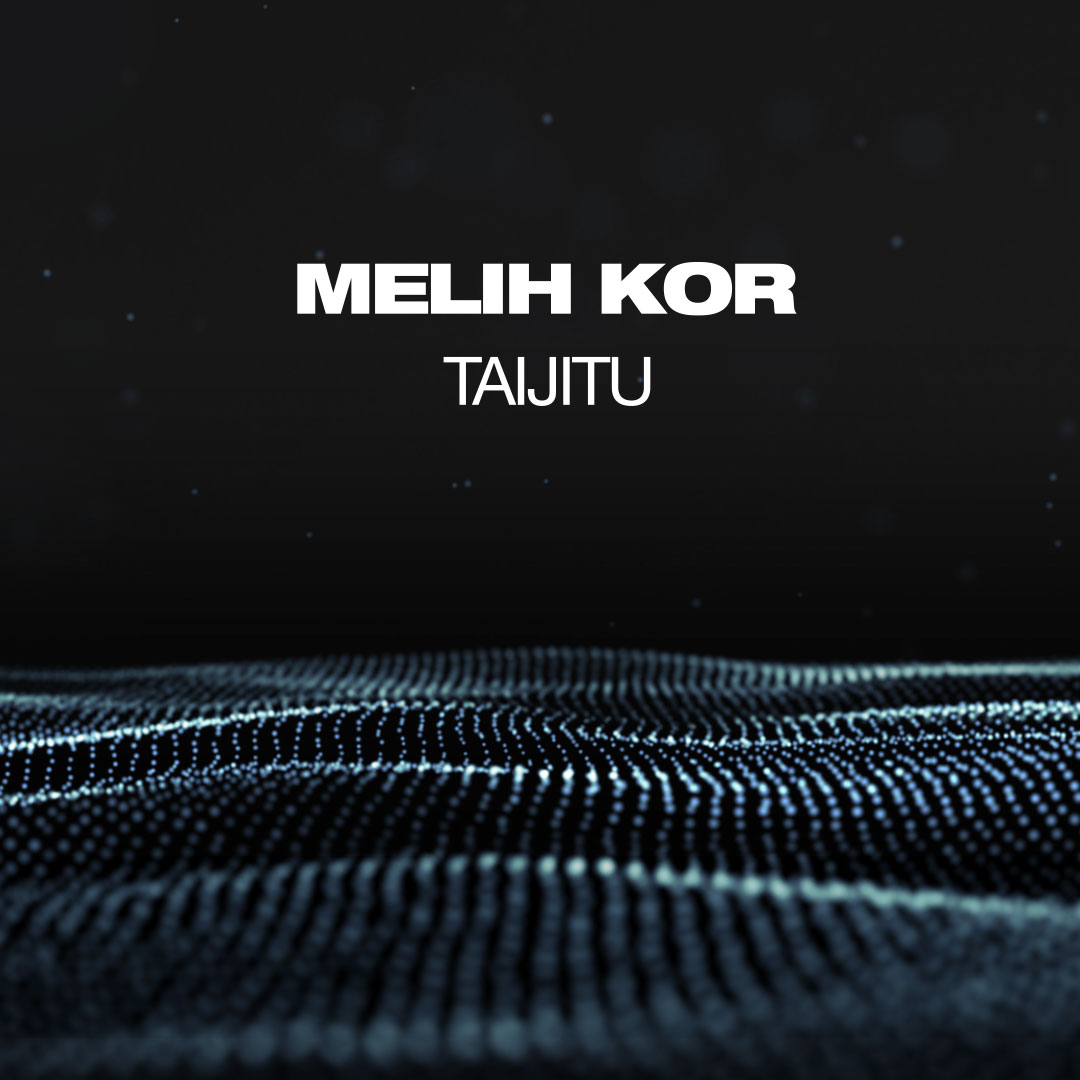 Review by @Ourtrancelations :

INTRODUCTION:

The reason why some artists are dubbed 'underrated talents' is that they produce quality music and are unique in a good sense. A case in point is Melih Kor, a producer hailing from 🇩🇪. He's given a fresh Balearic touch to progressive trance blended with mid-late 2000s progressive house vibes. Accordingly, he has received recognition from big DJs & acquired releases on big imprints starting from Aly & Fila's FSOE to Armin Van Buuren's ASOT. Not to forget his Balearic Progressive House remix of the trance classic "Greece 2000" by Three Drives, on Armada Music. Recently, he's been experimenting a lot with his style & that's what we're going to look at with his latest release "Taijitu".

- -

PRODUCTION:

"Taijitu" is another way of referring to the 🇨🇳 concept "Yin & Yang ☯️", could this mean that this production has 2 different sides? As it turns out: Yes! & Melih has gone out of the box for this one because this production has grasped the depth of "Melodic House/Techno" while still maintaining his classic progressive style. The 1st climax is energetic & groovy, a powerful start with catchy melodic progressions & a vibrant atmosphere, ornamented with a strong festival kick. Its overground essence is beyond impressive knowing his roots. As the 1st climax ends, there's an ambient breakdown with analog reverb synths in the background, playing the role of a TRANCEnding phase to the next climax, which is where the beauty of the title lies. The 2nd climax is deep & trancy in nature, but it's well placed considering the idea of this track, many might feel like this is an outro but I'm a fan of the oldschool Trance & Techno (1998-2002) homage. Personally, I wish it was as highlighted as the 1st.

- -

CONCLUSION:

While Melih Kor himself explained the title and mentioned the festival-underground aspect, I've noticed two others: analog-digital & the old-new school. All in all, more stuff like this is needed in the trance & house scene.


OUT NOW on Nightcap Recordings

Stream/Buy: LINK
---
//OUTCLASS IS OUT NOW
240420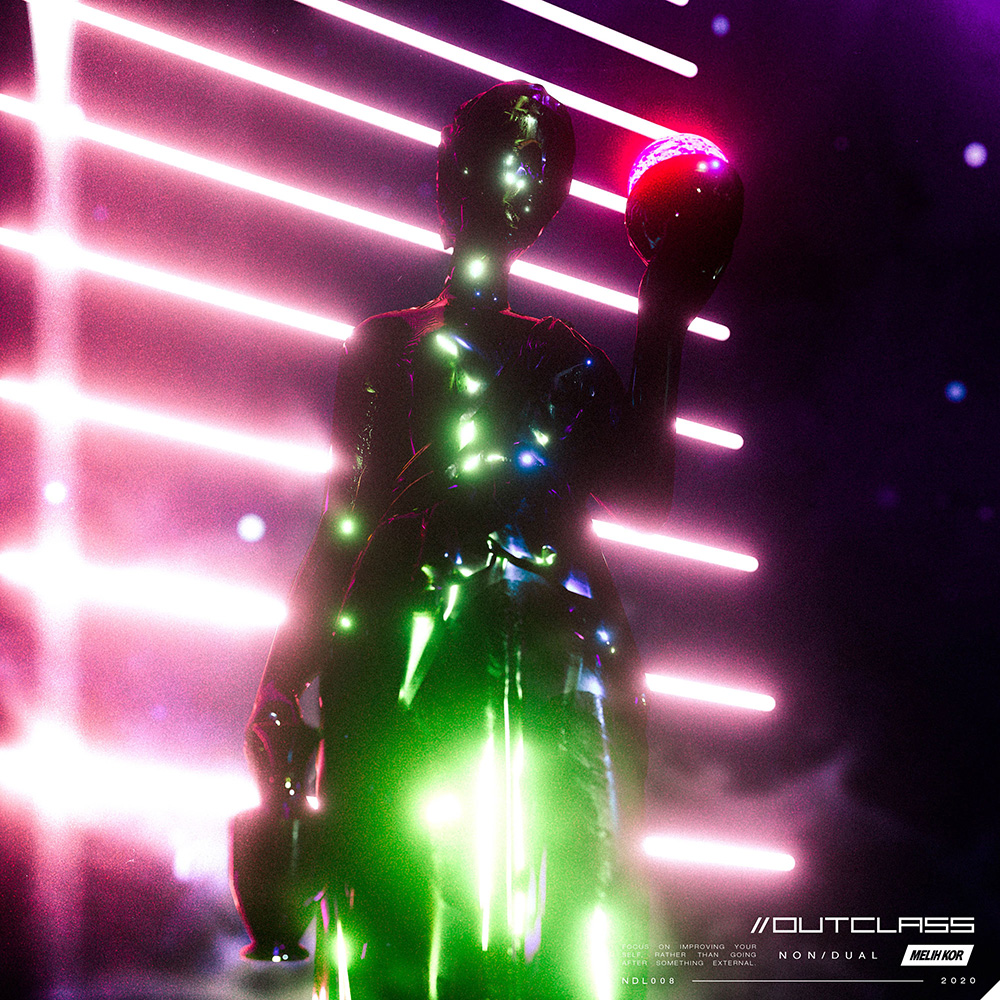 "The name of the track came into my mind, because on how different the track really is from what is out there. There is no genre that fits really to this, so I like to put out stuff, that you really can't find somewhere else, because of it's uniqueness."
And "Violent Mix" because it is hitting hard ⚡
OUT NOW on NON/DUAL.
Stream/Buy: LINK
---
//NEW LABEL: NON/DUAL
190420
"Proud to present you my new label project: "NON/DUAL".
Non duality means basically that everything in the universe is interconnected, operating after the universal laws. Everything just flows, like water.
Main reason for the change from K:orona to Non/Dual was of course because of the heavy negative association of the corona virus."
---
//UNLOVE YOU BOOTLEG - OUT NOW
020420
"Ne-Yo and Armin van Buuren did an amazing track together, which I really fell in love with. I am a big fan of Ne-Yo's voice and trying to make my own version of this one was the perfect challenge for me. I see a lot of inspirations in the RnB, UK Garage sound and wanted to combine it with some Trancy elements to make something new out of this. Hope you guys love it as much as me producing this one."
---
//"REVELATION NOW" IS OUT NOW
201219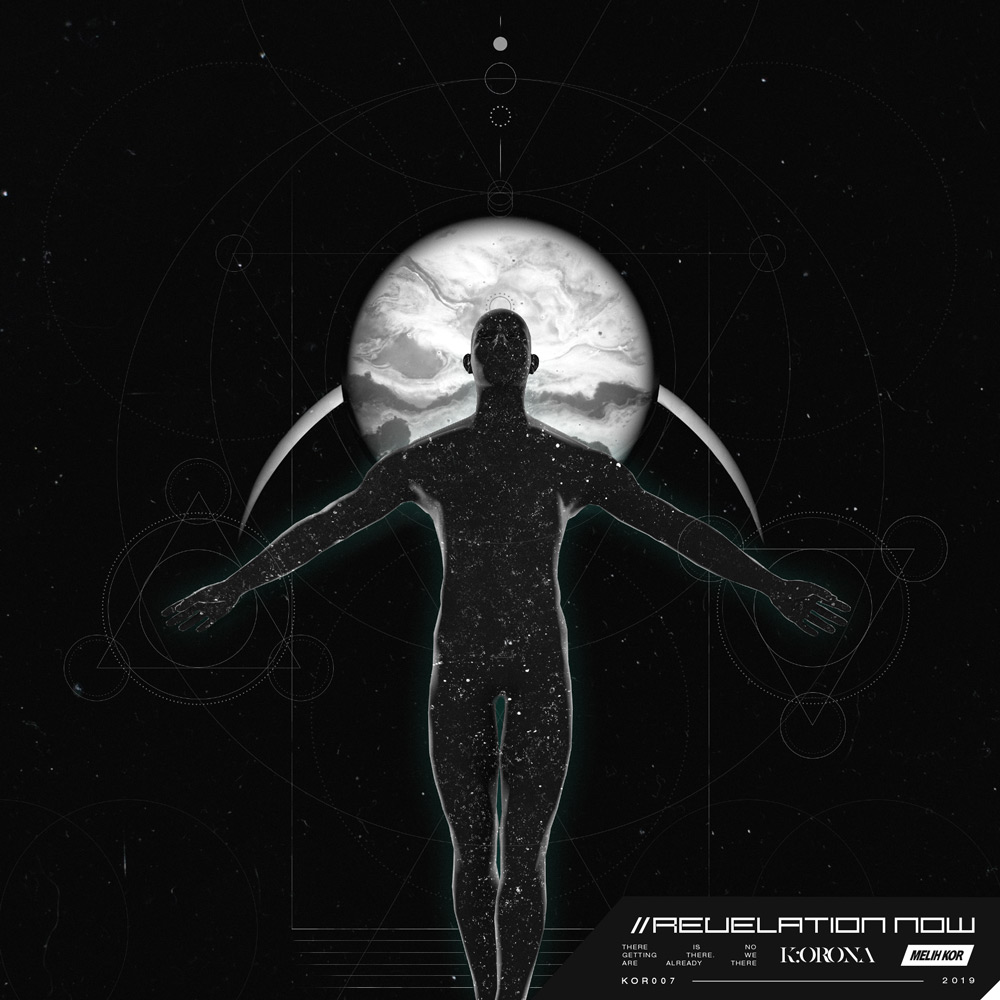 Revelation Now, a unique combination of the sounds of Trance and Techno, taking the listener on journey full of consciousness.
"There is no getting there. We are already there."

OUT NOW on K:orona.
Stream/Buy: LINK
---
//"MINDSHIFT" IS OUT NOW
291119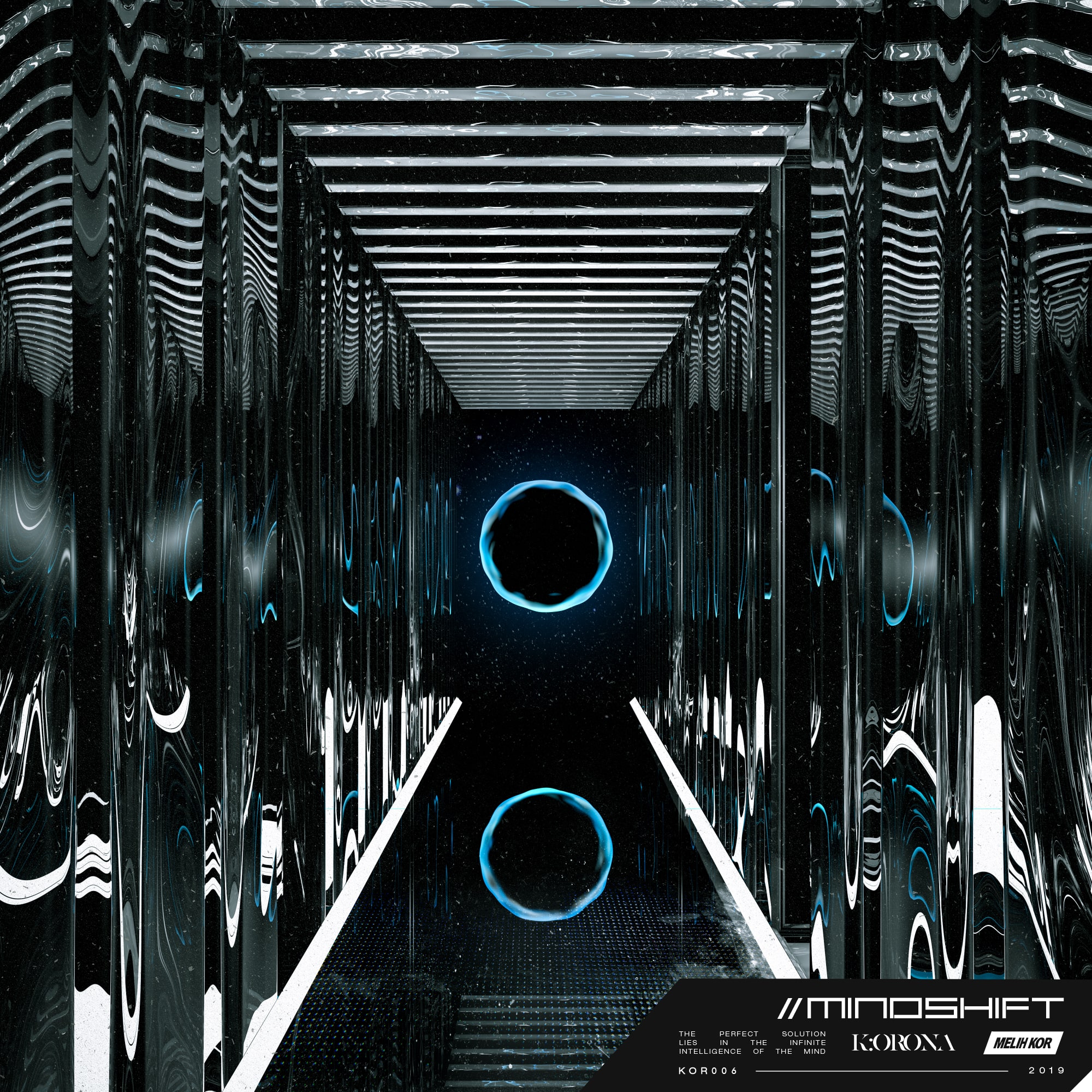 Always with the purpose to impact peoples lifes, Melih Kor's label K:orona delivers "Mindshift" - another unique crafted tune, inspired by the elements of Techno and vintage Trance.
"The perfect solution lies in the infinite intelligence of the mind."

OUT NOW on K:orona.
Stream/Buy: LINK
---
//OPEN BEATZ 2019 AFTERMOVIE
160819
This was Open Beatz 2019 for us! Premiering not only this clip, but also my brand new track "Sunshower" on the legendary "A State Of Trance Ibiza 2019" compilation, by Armin van Buuren!
// LINK
Thanks to everybody for this amazing time!
Special thanks to Jan Hammer, Patrick Wechsler and Ed Tervit to make this amazing film happen!
---
//NEW TRACK "SUNSHOWER" INCLUDED IN "A STATE OF TRANCE IBIZA 2019 BY ARMIN VAN BUUREN
250719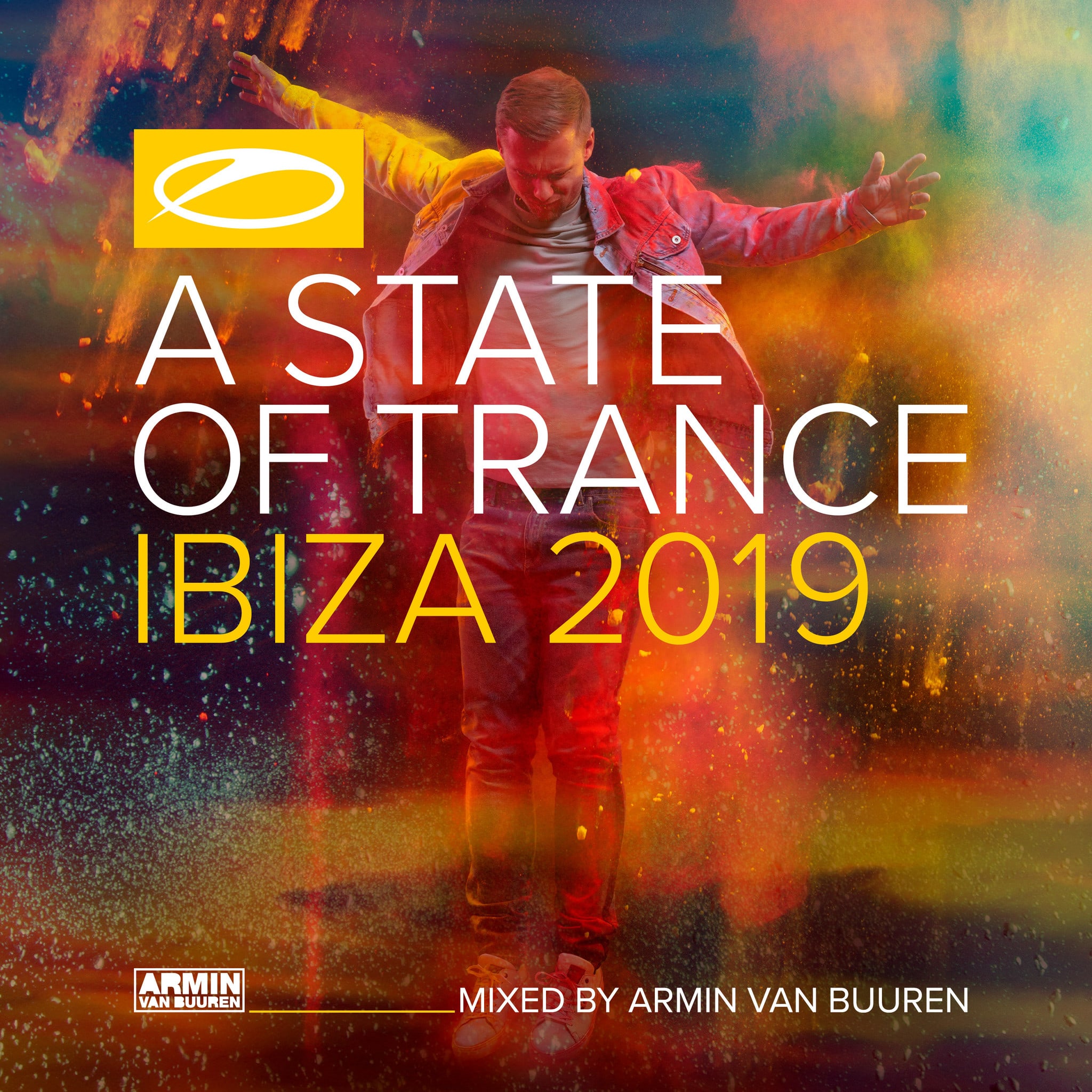 "When the call of Ibiza ties in with the wonder of ASOT and vice versa, no Trance fan can help but listen. It's where taking in the magic is all that matters, where the emotive breakdowns, gorgeous melodies and smashing drops bring mass euphoria worthy of any mainstage. All it takes is selecting the right tracks to supercharge the moment, and Armin van Buuren has done that to perfection with the sixth Ibiza-tinged installment of his seminal A State Of Trance mix album series: 'A State Of Trance, Ibiza 2019'.

Chock-full of mighty exclusives, exceedingly well-crafted originals and remixes that provide monumental twists, 'A State Of Trance, Ibiza 2019' throws listeners head first in the thick of all that Trance music stands for. With 44 amazing productions spread over two parts ('On The Beach' and 'In The Club'), the mix album lets the works of the scene's top artists do the talking, as icons such as Cosmic Gate, Fatum, Luke Bond, Markus Schulz, Purple Haze, Super8 & Tab and Armin van Buuren himself show the world why Trance music has yet to find its match.

'A State Of Trance, Ibiza 2019' is like chilling at beachside under a warm summer sun. Once you get a taste, you're hooked for life."

// Release: August 16 / 2019

// PRESAVE / PREORDER

---
//GIG AT OPEN BEATZ FESTIVAL 2019
190719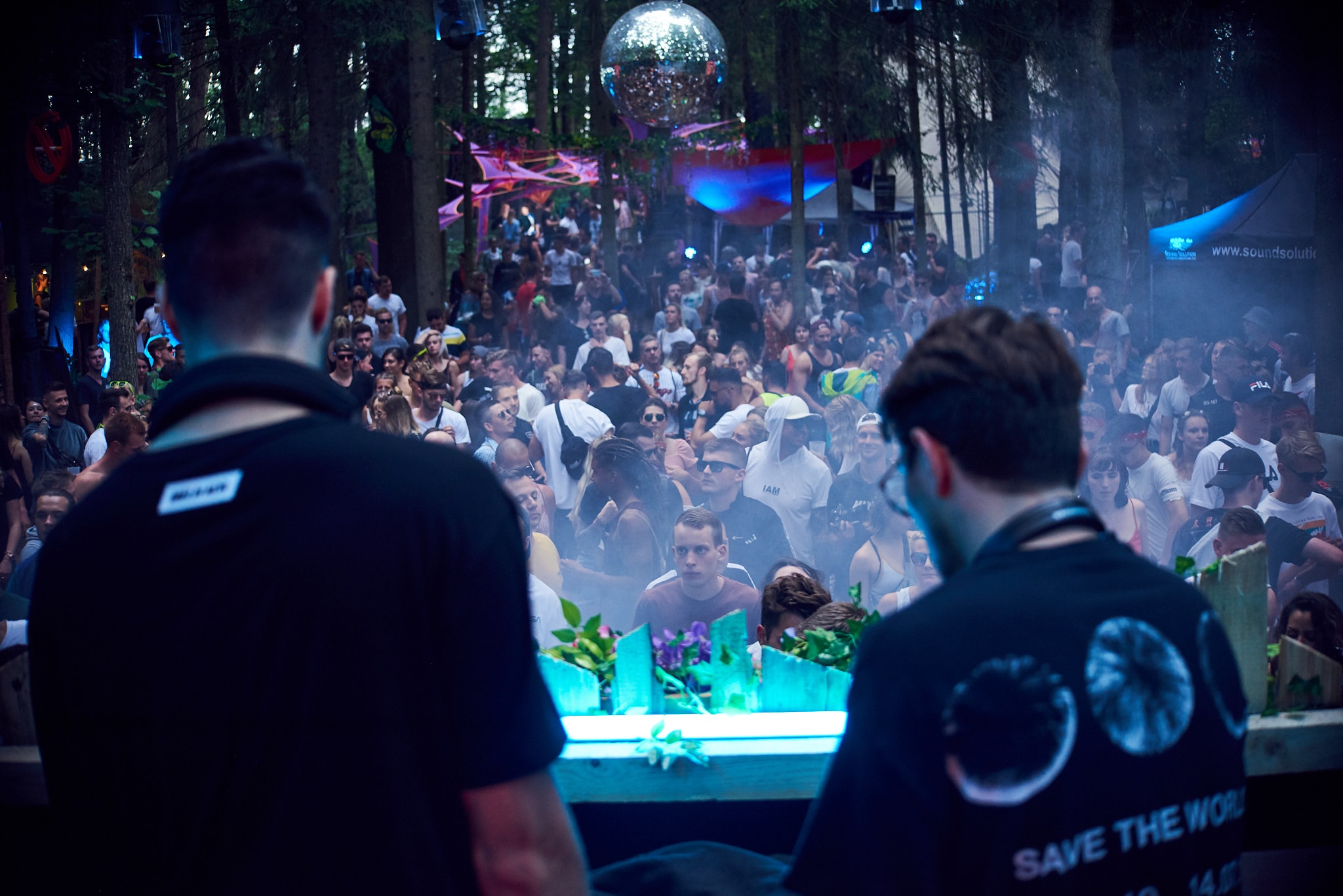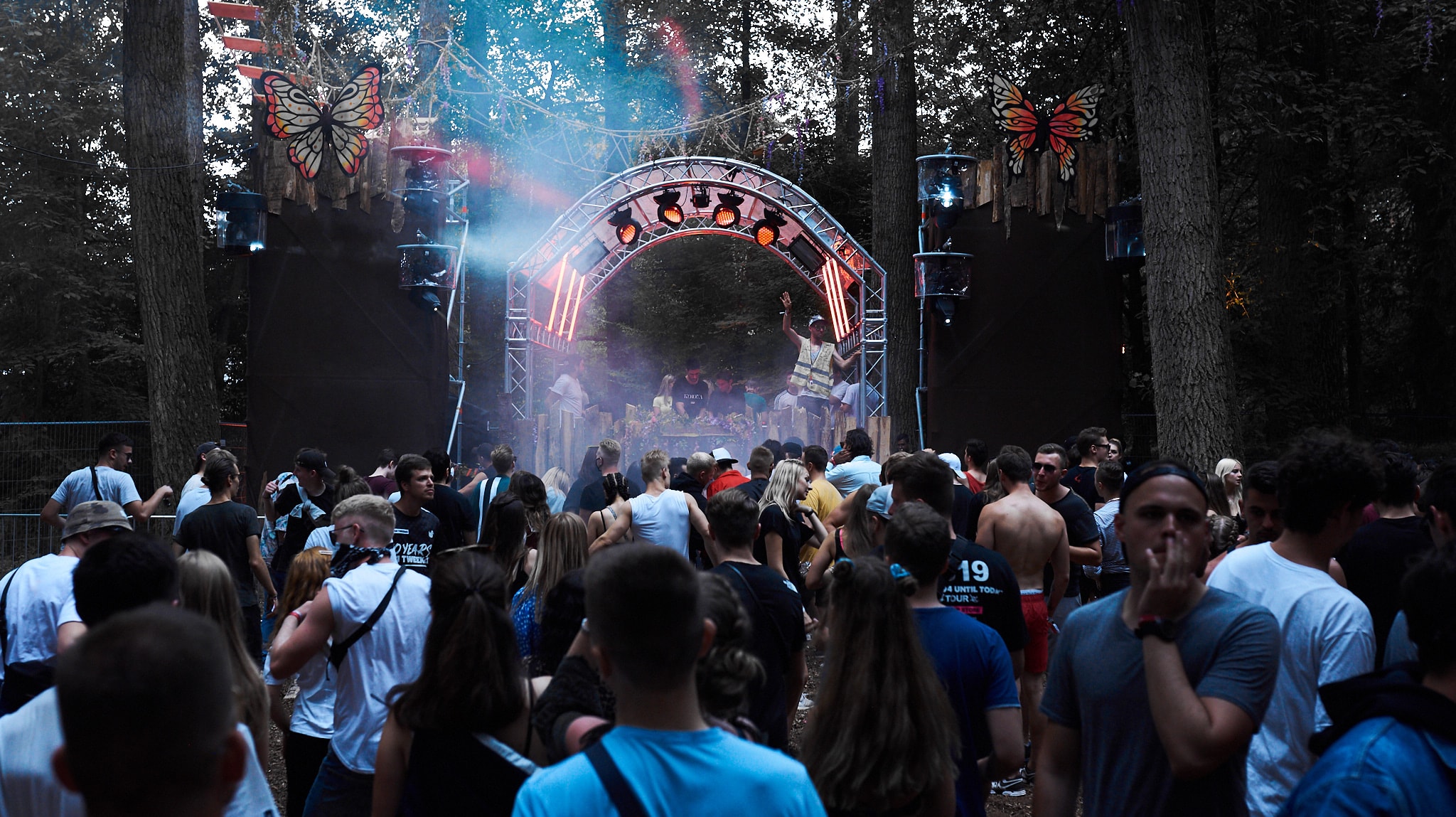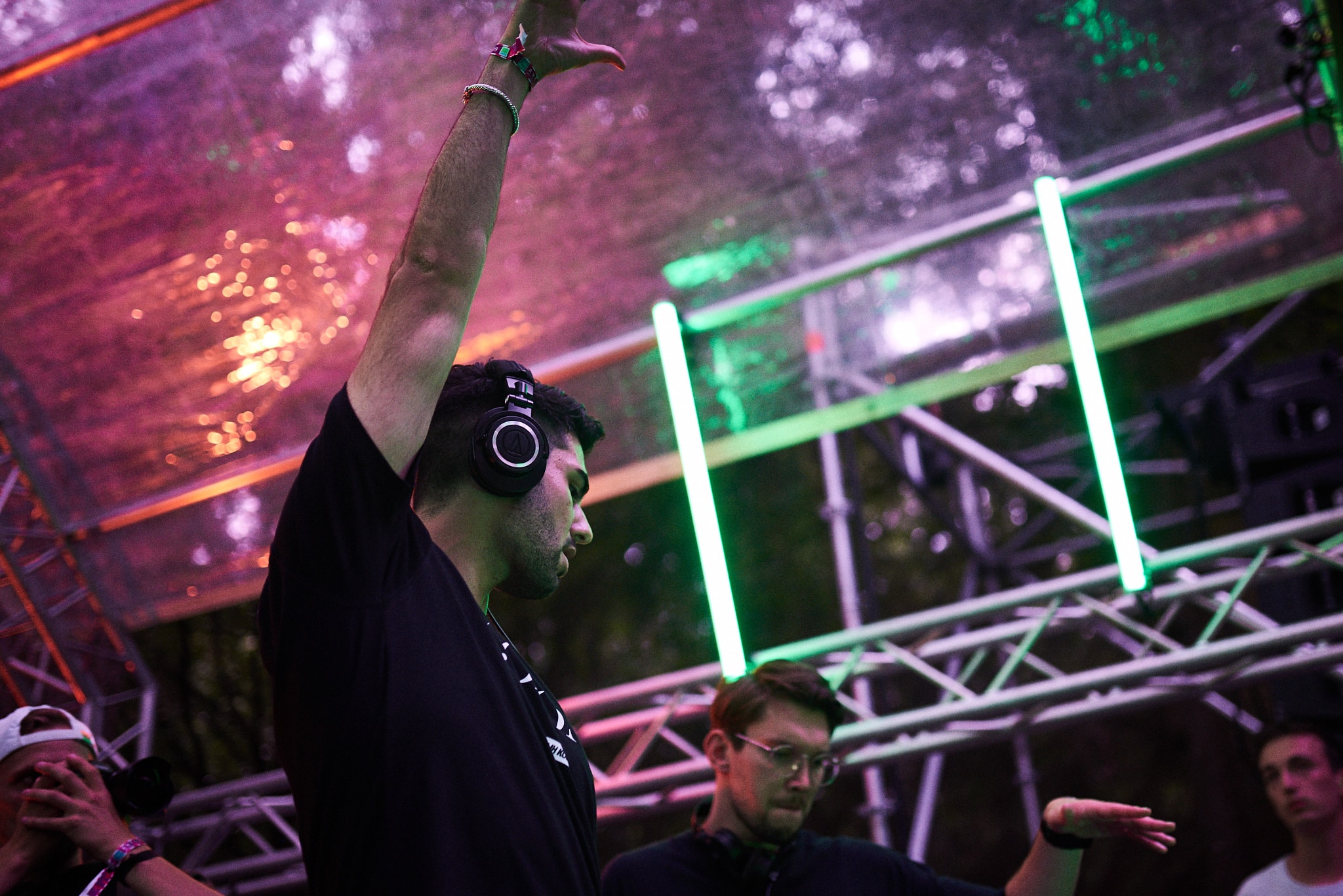 Open Beatz, thank you very much for this great time again! It was such a pleasure! More impressions and stories on Instagram.
---
//GIG AT BASSARMY NIGHT HAUS33
050719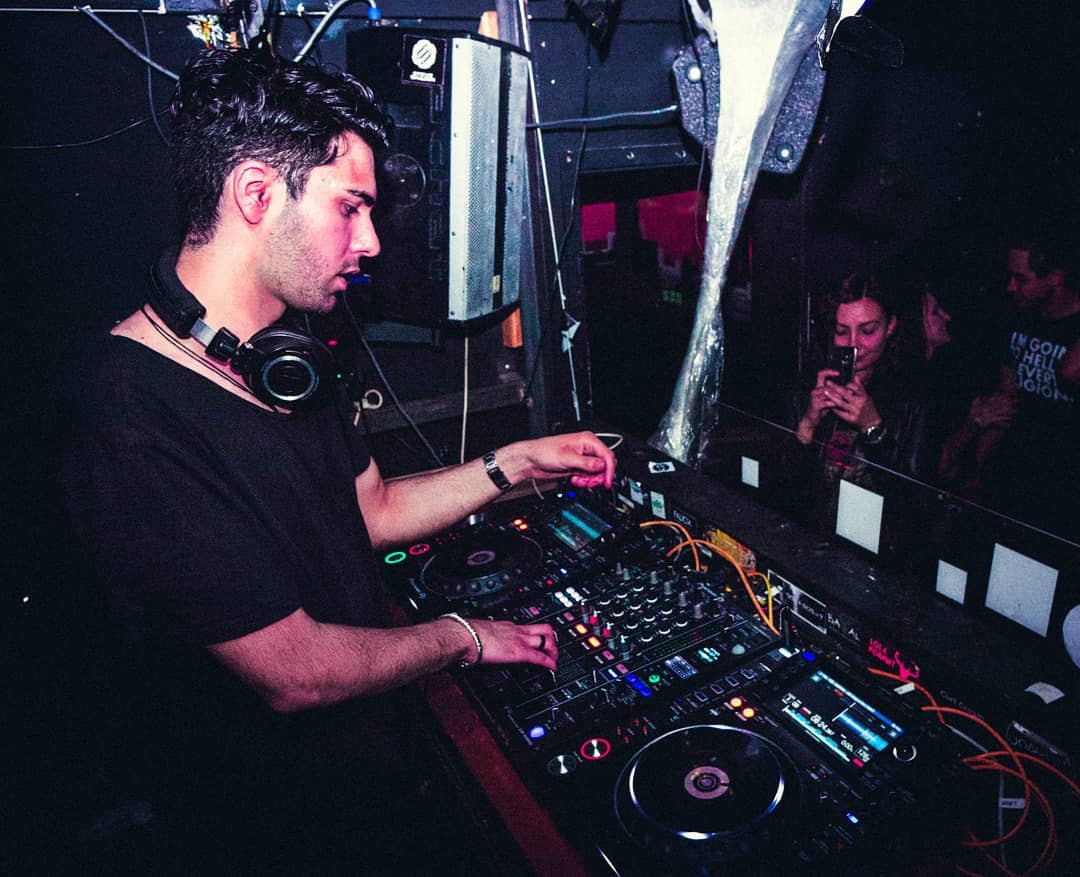 Impression from the Bass Army Night in Nuremberg/Haus33 on 21. June 2019. Had a blast with you, thanks for the wonderful time!
// BASSARMY:
FACEBOOK
INSTAGRAM
---
//NEW DATE ANNOUNCED: OPEN BEATZ 2019
030719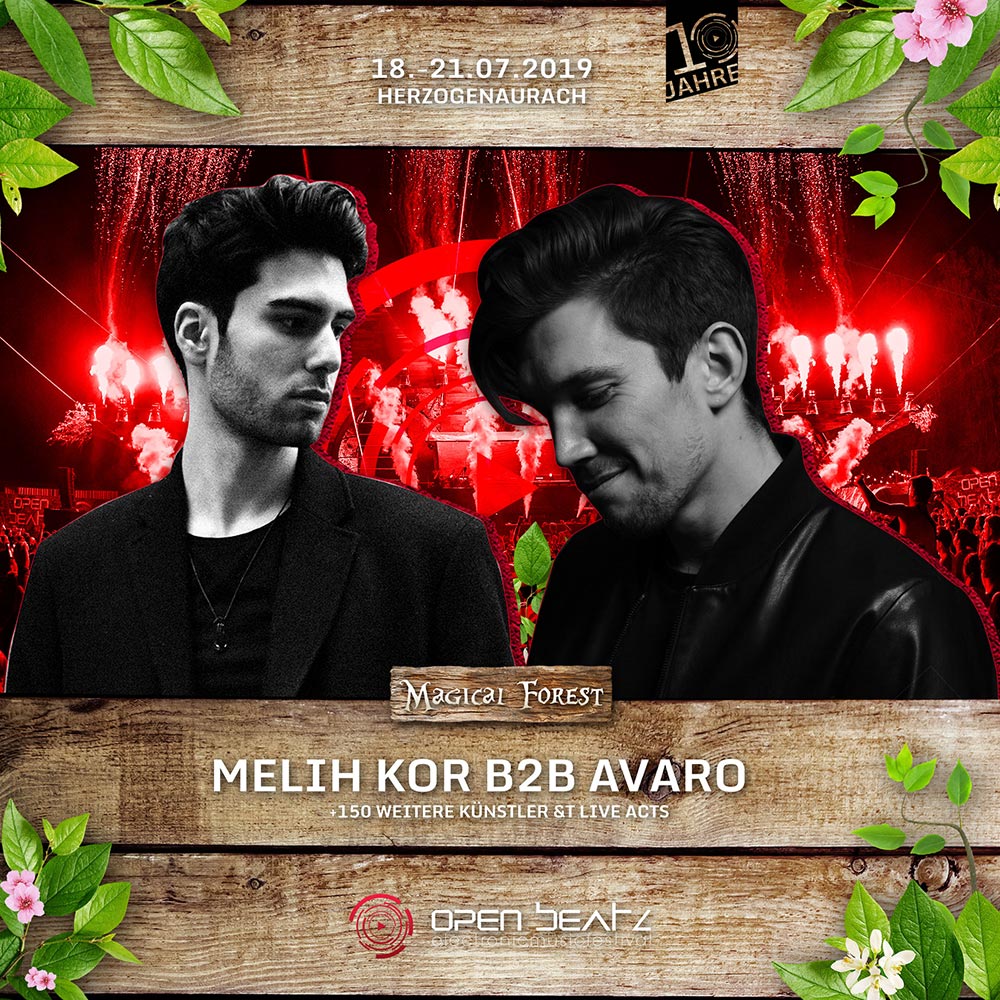 Save the date for the 19th July!
A special Back2Back is going to happen at the Open Beatz Festival with the talented Avaro, who is well know for his mega hit "Kwango" or "Teenage Crime"!
This one is for the books, it's going to be a very big & special set!
Don't miss this one!
Playtime: 19:00 - 20:00 MEZ
// OPEN BEATZ FESTIVAL:
WEBSITE
TICKETS
FACEBOOK
// AVARO:
FACEBOOK
SPOTIFY
SOUNDCLOUD
---
//"NYCTOPHILIA" IS OUT NOW
010719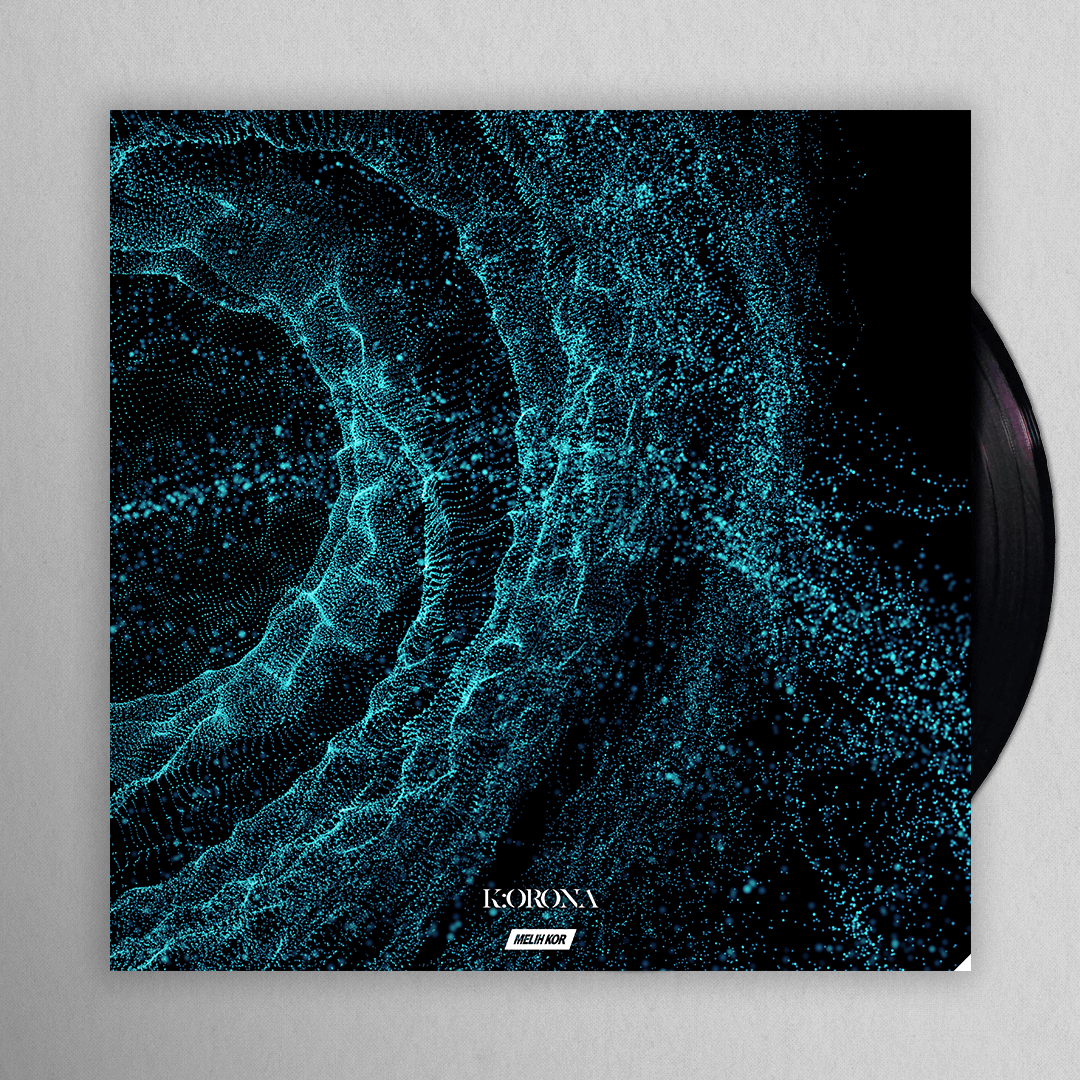 Deep Calm.
Sometimes it is good to go inwards to see the treasure that lies unseen.
I love releasing different kinds of electronic music, because each one tells a different chapter for itself. Never limiting myself inside the box.
And at the end, everything together, it results to be a full story.
OUT NOW on K:orona.
Stream/Buy LINK
---
//"SUBLIMINAL" IS OUT NOW
140619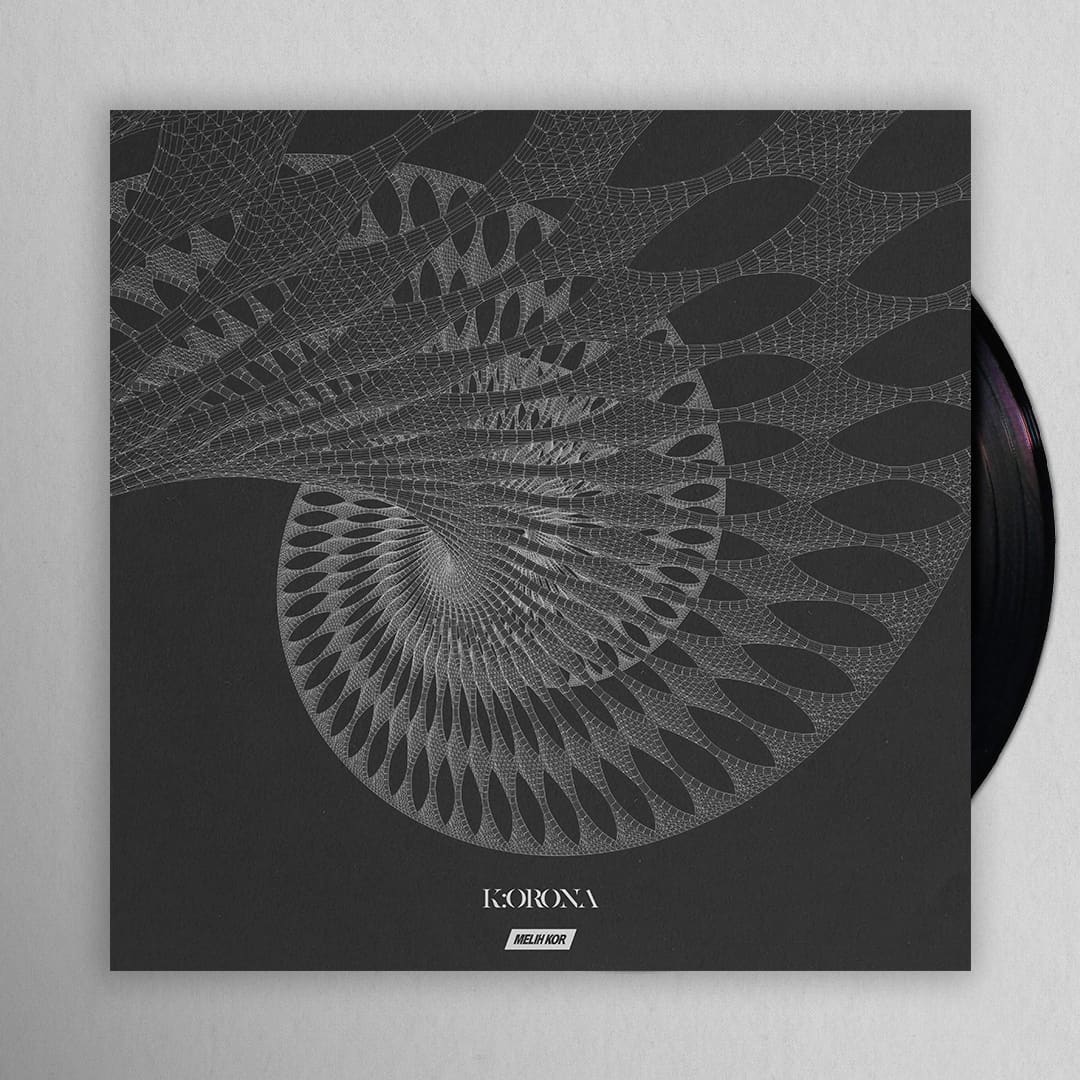 "We determine our life with the most powerful tool: The Subconscious Mind"
The inspiration for this one came from the book 'The Power Of Your Subconscious Mind' by Dr. Joseph. Basically our programming and conditioning determines how we live our lifes. By getting aware of that, we can work on the concepts and dogmas we're holding on.
Somehow this inspired me to make and title this track "Subliminal". Hope you like it!"
OUT NOW on K:orona.
Spotify: LINK
Youtube: LINK
---
//THE LAUNCH OF WWW.MELIHKOR.COM
050619

Welcome! One of my biggest projects is finished, already worked and coded for over a year on this website. Now I think it´s the best time to publish it, alongside with the launch of my new project "K:orona".
The purpose of this website is kinda like a portfolio, with all the music, art and different projects I do. A "blog", to make everything more personal + authentic, secluded from the rules and noise of social media.
No presets, themes, templates or something else were used, just purely coded in HTML and CSS.
---
//"PODCAST FOR PRYDATEER"
150519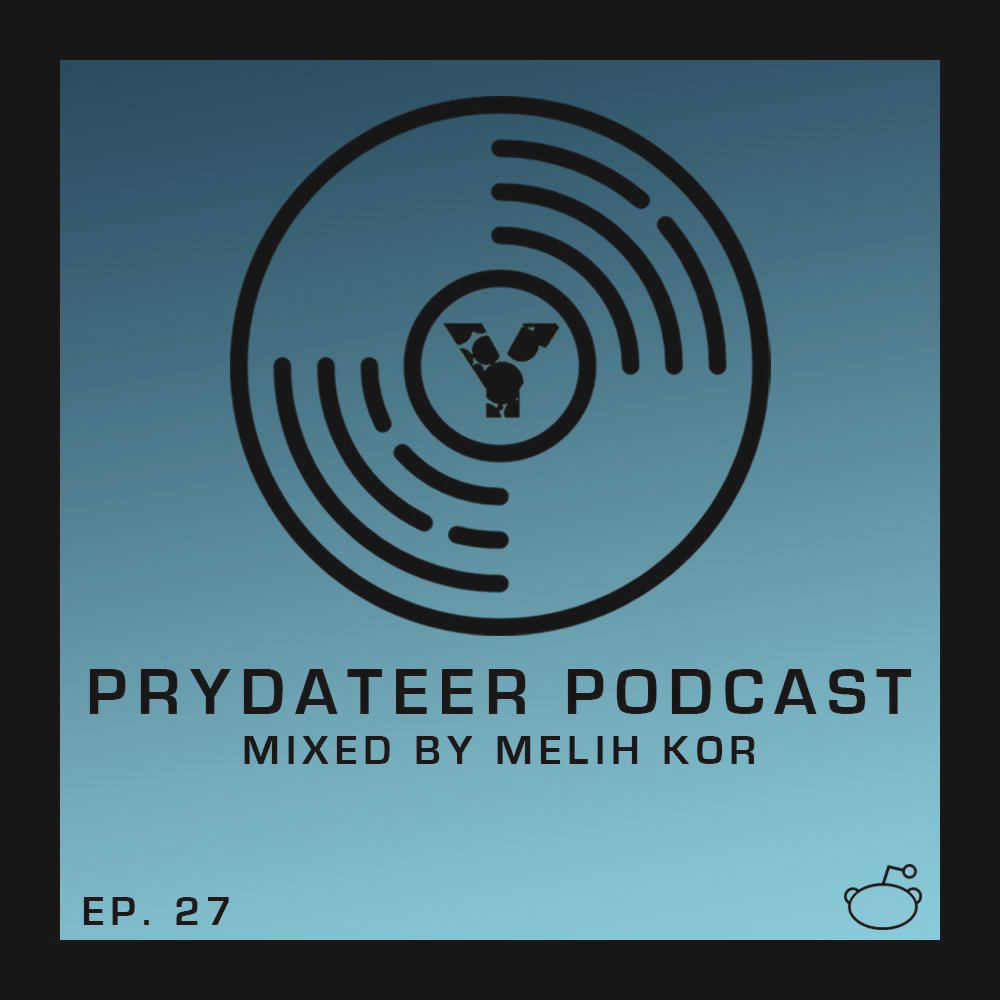 Prydateer was so kind and asked me to do a podcast for their series on Reddit
I wanted to something very special and unique for this one, because I keep my sets limited to special occasions.
Included are 2 brand new ID's forthcoming on my label "K:orona", edits and of course some classics, that are grown close to my heart.
Tracklist: LINK
---
//"DREAMING IN THE AMAZONAS" IS OUT NOW
010419
"As many of you guys know my classic track "Amazonas", released back then in 2015, I thought it would be a great idea to release a brand new revamped version together with the track of Lerry Muller and the amazing vocals of Annetta Grant!"
OUT NOW on K:orona.
Stream: LINK
---
//WORK WITH SAMSUNG
010419
Melih Kor produced exclusively for Samsung a track for their April fools joke campaign on the official Facebook page.
---
//STAY UPDATED WITH THE "SPACE PUNK" PLAYLIST
010519
This playlist is an assemblage, updated every month with fine, eclectic picked up music. No genres, just art in the style of Melih Kor.
Follow on Spotify:
Melih Kor artist profile on Spotify:
---
//"RAI" IS OUT NOW
220319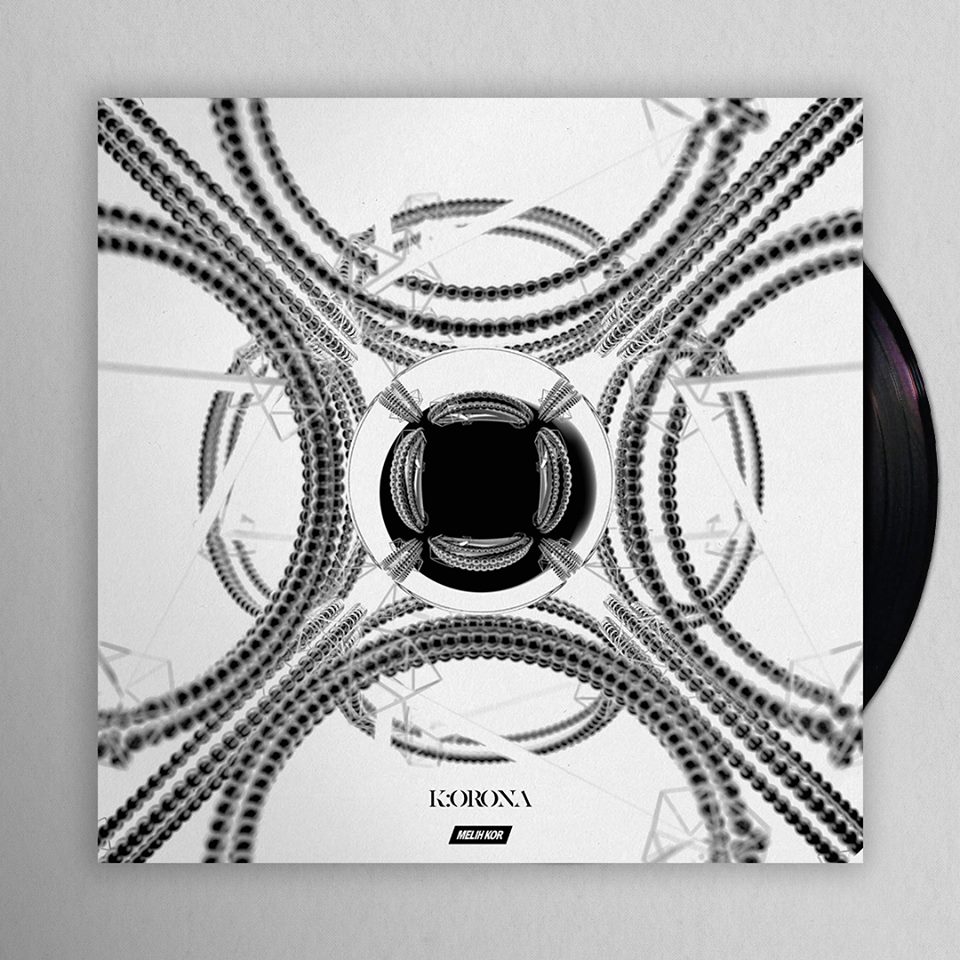 "When I played this track the first time at Open Beatz Festival festival in 2017, I got a lot of amazing response to this track. Afterwards I posted some videos online about it and you guys seemed to like this one a lot!
So now that I have the ability to release music by myself under my own brand K:orona, it is coming out on this Friday on all stores!"
OUT NOW on K:orona.
Spotify: LINK
---
//BLOG COVERAGE BY GROOVE CARTEL
040319
Read here on the Groove Cartel Website LINK
'AIR' is Melih Kors brand new release on his, even brand new, K:orona. Kicking off with a wet and pumping kick and hypnotic bassline, the track will bring you in a mystical journey thanks to the magical piano melody. the uplifting and rising percussions rhythm drop in an explosion of sounds and fast vibes. With his mysterious touch, 'AIR' can be easily dropped in the more intimate club as well as on the biggest festivals with thousands of people in the crowd.
Melih Kor is not new to the genre, neither to the big scene. His remix Three Drives' 'Greece 2000' on Armada has been played by Armin Van Burren during his residency at Hi Ibiza. He has several releases from Excelsior Music to FSOE...
---
//"AIR" IS OUT NOW
220219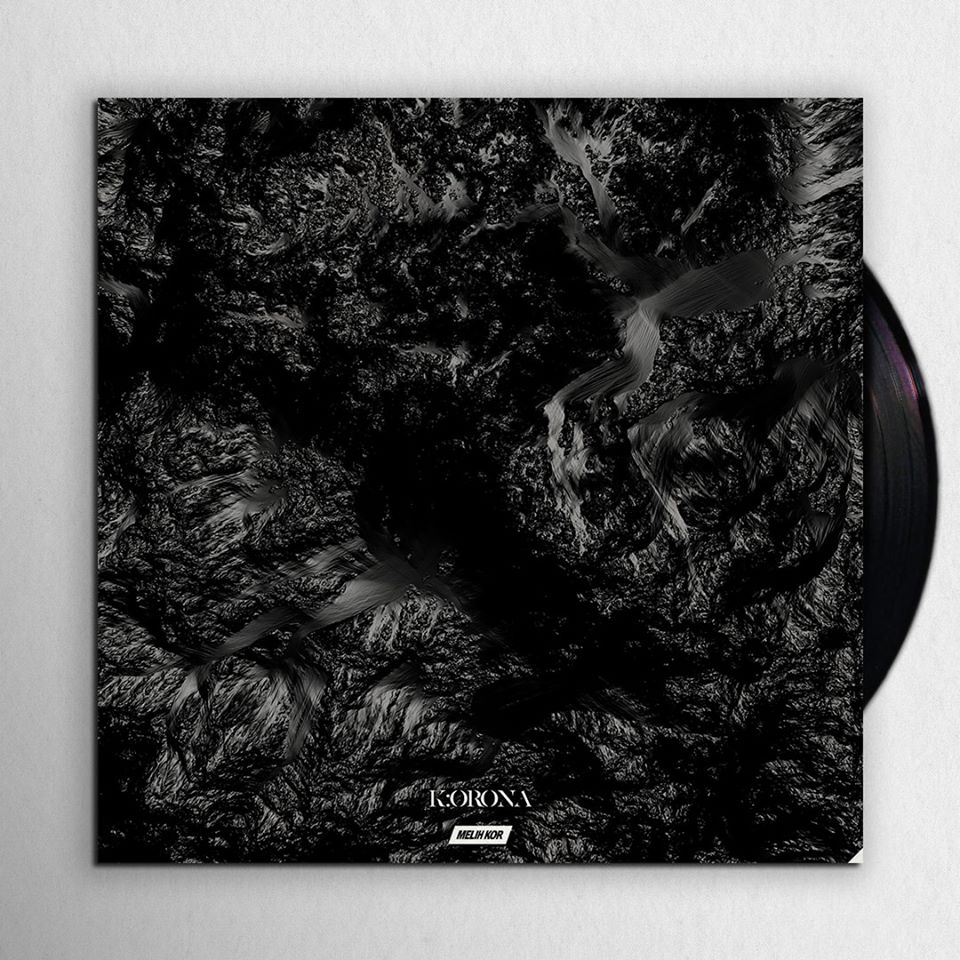 Designed to impact huge halls and peoples consciousness, to raise it up into a higher state. The Pulse of AIR in your veins. Breathes over you. Feel the shockwaves.
OUT NOW on K:orona.
Listen/Stream: LINK
---
//NEW TRACK TEASER: AIR
130219
RELEASE: 22 February 2019 on K:orona
---
//LAUNCH OF K:ORONA
120219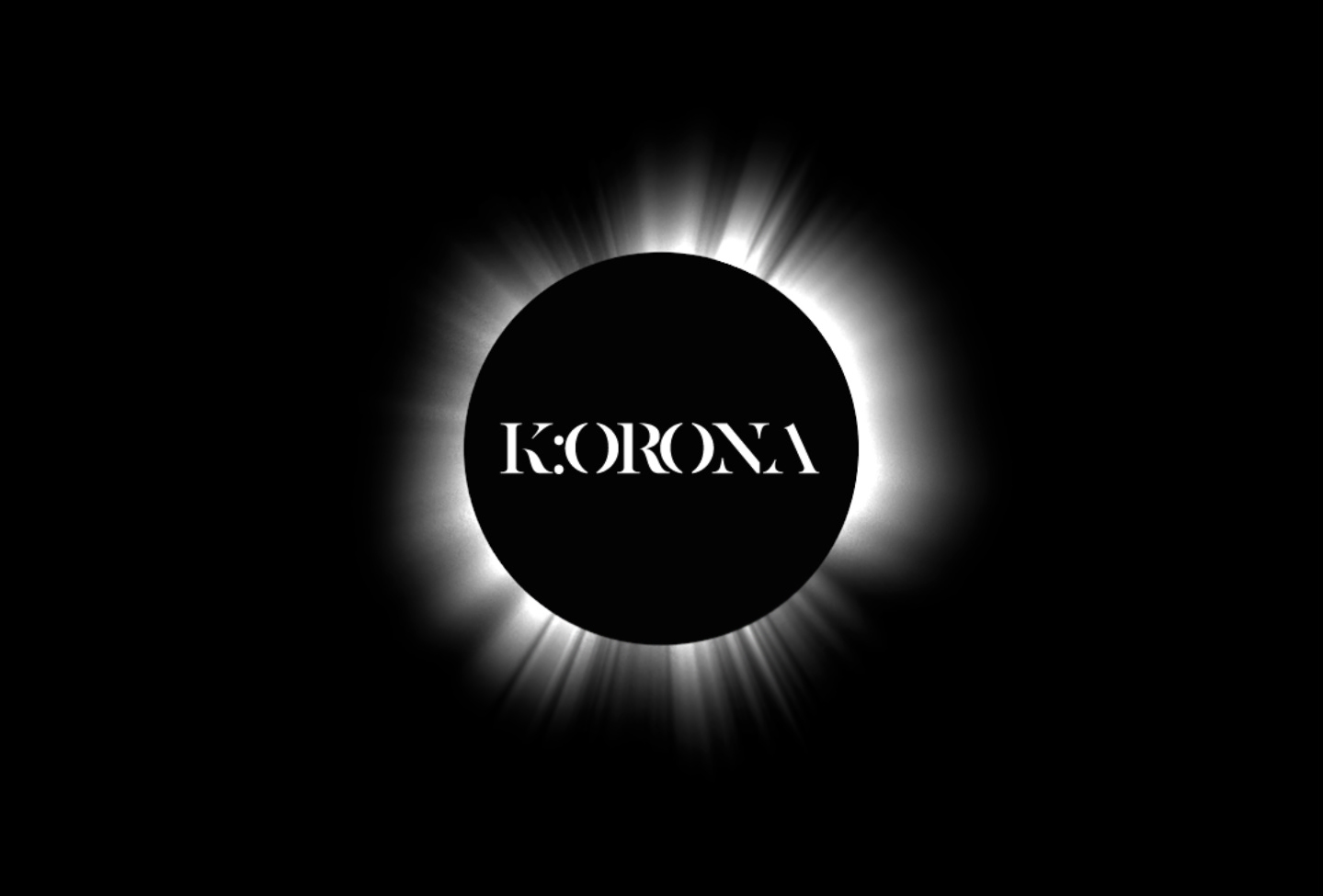 "Well, a few maybe wonder, what the K:orona thing, that I started this year, is all about?

In short, it is my own brand.

I was looking for some "output" for my music, for my art, for my visuals and all the visions I have in my mind.

I was looking for something "unlimited", not bound to rules or politics, because my principle on doing content is about being something to breath.

And that needs a lot of room. An open concept.

So that´s why I started K:orona, a label, a brand, a tag, a badge, my vision.

It's all about doing and putting stuff out in the most authentic & truest form.

I once heard a quote by Les Brown: "Life is God's gift to us and how we live our lives is our gift to god." K:orona is basically the "mediator" to give my gift to the world.

To try to make this world a little bit better with what I do. And to inspire people's life, to raise up their consciousness.

And there is just a lot more to come.

We also have to work together and you can let me know, what little things we can do in our everyday life, to make this day a little bit more better, a litte bit more brighter?"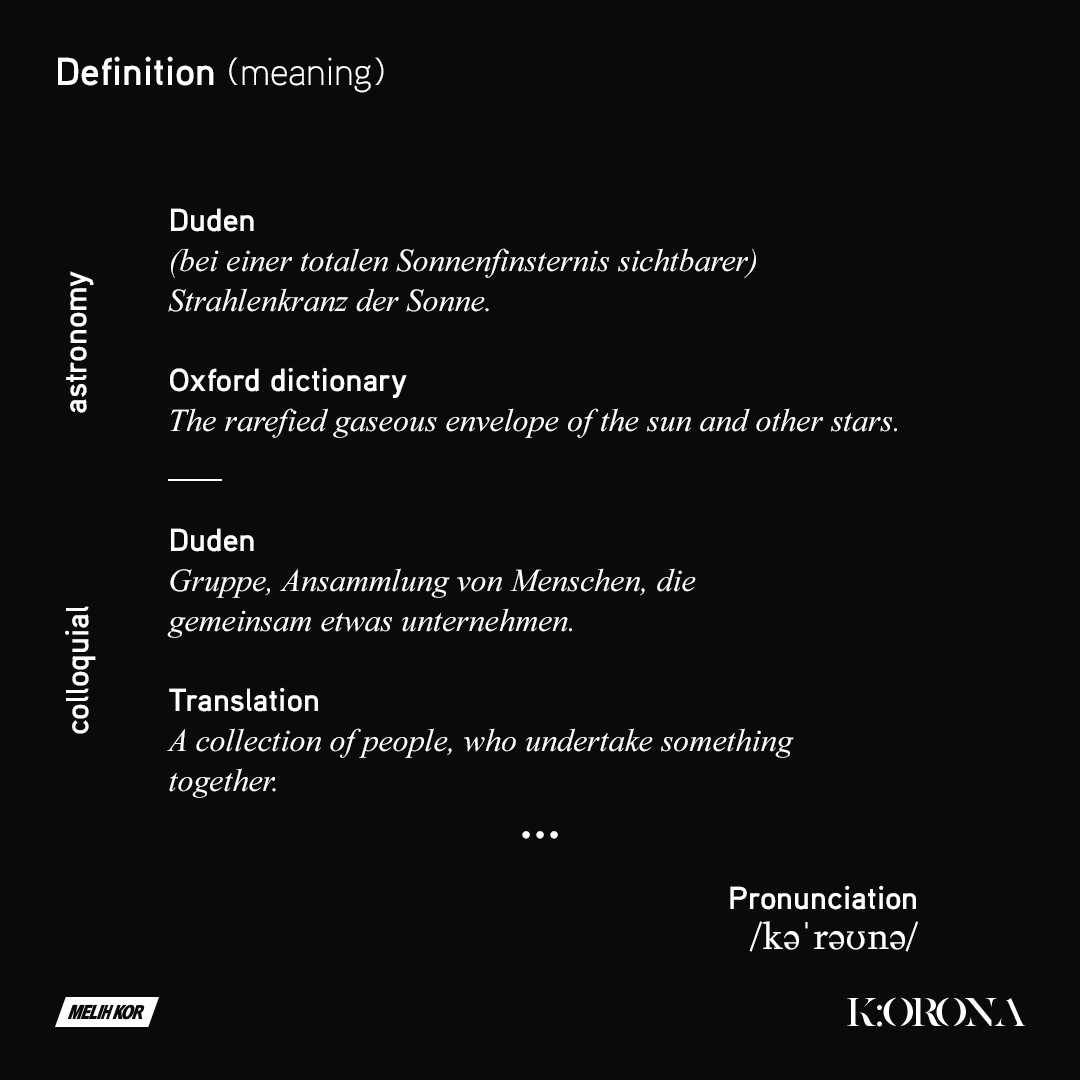 ---
//ARMIN VAN BUUREN SUPPORTS AT HÏ IBIZA
020818
Heavy support by the 5 times Number 1 DJ in the World: Armin van Buuren. Not in any club, but also in one of the best, multi-award-winning-clubs in the world: HÏ Ibiza.

Full 6 Hour Set at HÏ Ibiza by Armin van Buuren: YOUTUBE
Also heavy support by Cosmic Gate on Anjunabeats Worldwide 587.
Shane54 two times International Departures and again a support on Anjunabeats Worldwide 592.
Also supported by Assaf, Stoneface and Terminal, Roger Shah, Jochem Hamerling and many many more.
---
//RELEASE OF GREECE 2000 REMIX ON ARMADA
230718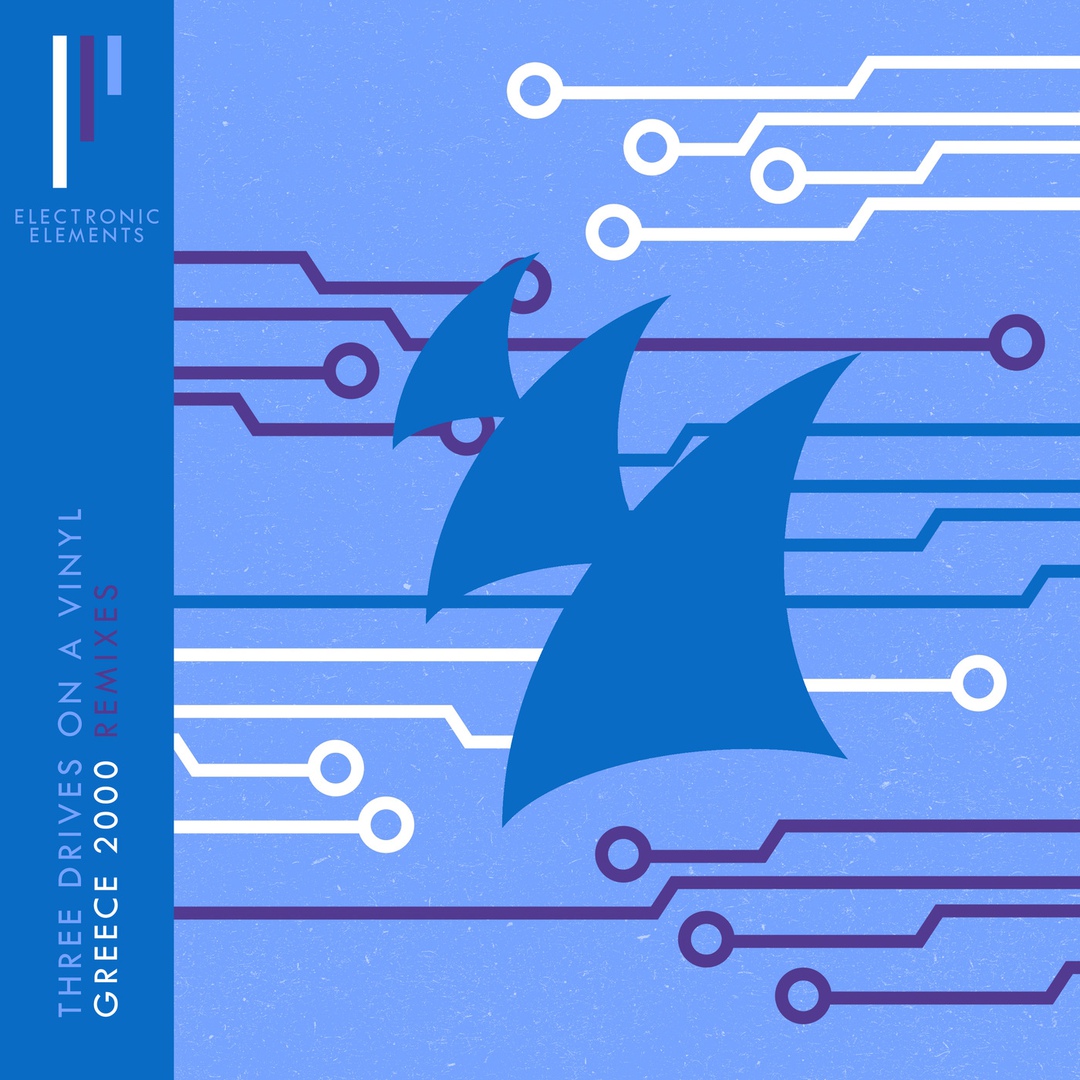 Taking it up a notch through two stellar renditions, Three Drives On A Vinyl welcome THNK and Melih Kor on remix duty for their classic 'Greece 2000'. From THNK's underground mayhem to Melih Kor's Balearic vibes, this double slice of Electronic Elements will leave fans wanting more for sure.
Stream/Buy: LINK
Youtube: LINK
---
//DATE ADDED: OPEN BEATZ FESTIVAL
100718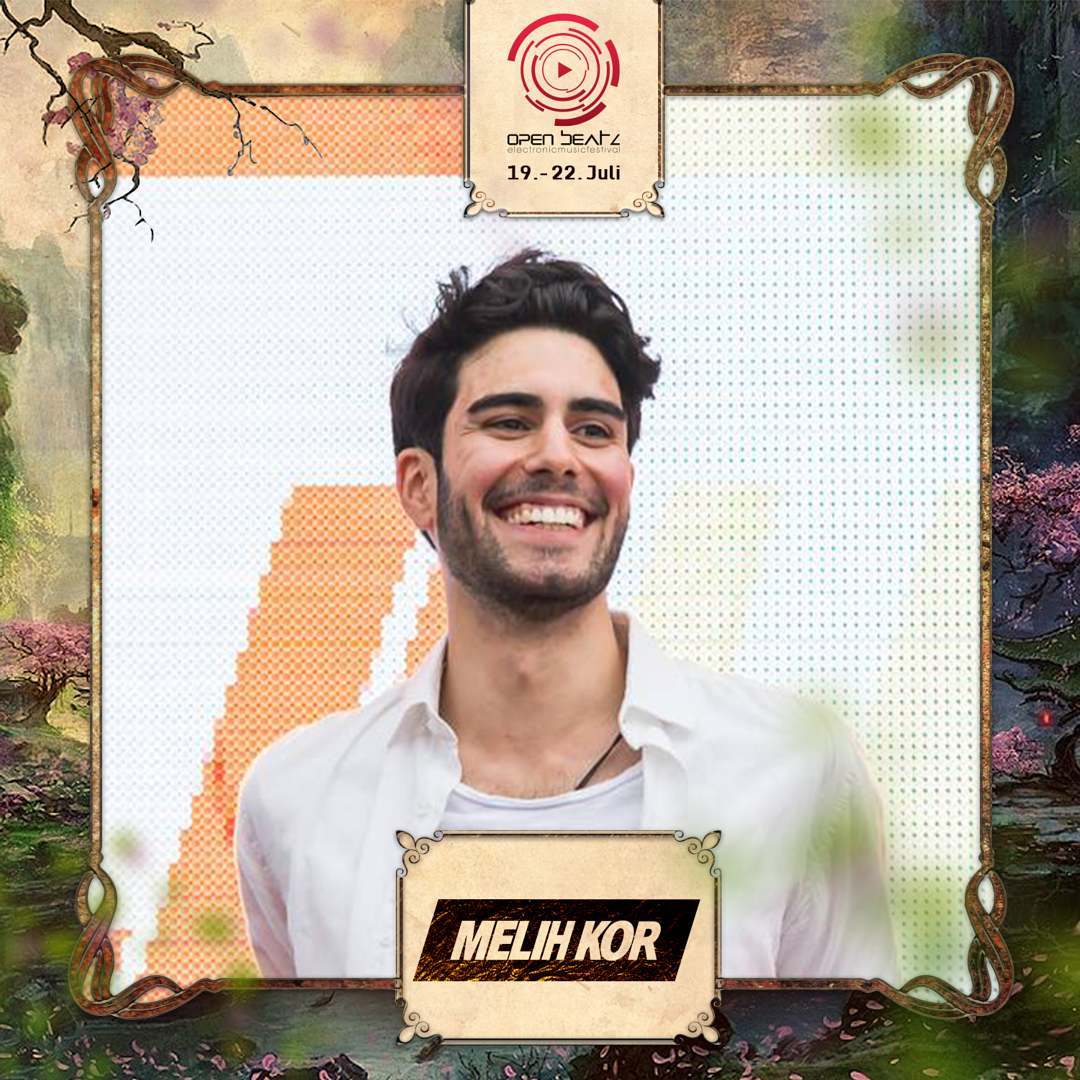 Melih Kor playing at southgermanys biggest Festival "Open Beatz" on the 20th Juli 2018 in Herzogenaurach / Germany
More infos at OpenBeatz.de: LINK
Live footage:

---
//PODCAST MIX & INTERVIEW FOR FSOE PARALLELS
040218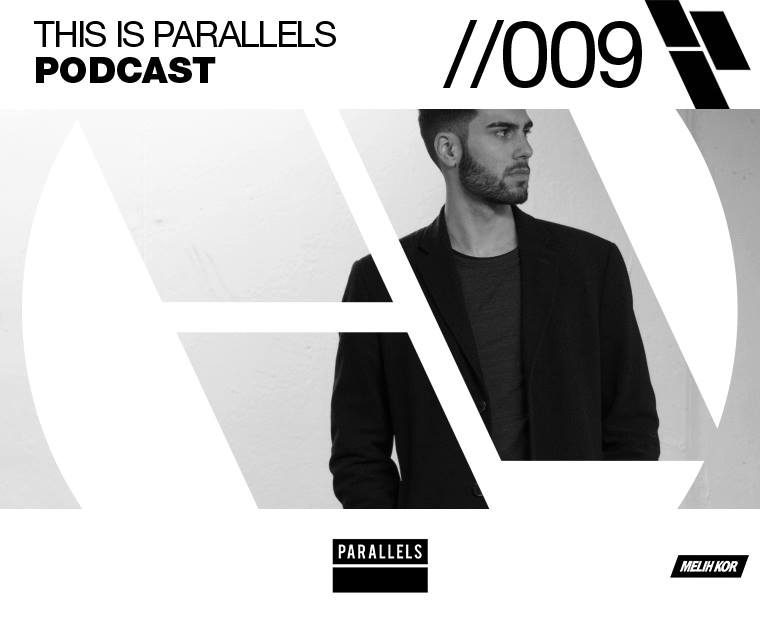 One of the most forward thinking artists of the moment, Melih Kor, takes over our This Is Parallels series with an undeniably enjoyable masterclass in groove, flow, and energy. Combining rhythmic progressive house and trance, Melih showcases his amazing ear for unforgettable hooks and funky beats.
INTERVIEW

Parallels: Thanks for joining us! What's new in the world of Melih Kor?

Melih Kor: Ahhh lot´s of things! My latest track "Signature Code" just came out on 15th December. Got an amazing feedback from all the people out there! Also signed a track with Armada/Cloud9, but more infos later about that. And I just finished the follow up for Night Rider! This one is even bigger, heavier and designed to play in big venues.

Other than that, setting up myself for this year, I started also with a new concept for my socials to combine art and music.

Parallels: We know there are no real secrets to music production, but what are some tips you can share with aspiring producers eager to learn?

Melih Kor: In my opinion people should reflect themselves first. Talent and self awareness are extremely important, if not the most important aspect of music production or general in anything. I needed a long time to reflect on things where I am good and bad at and so I can only recommend other people to go through this process and decide the best for themselves.

If you know that music is really really really your thing and you will keep doing this with much love, put 110% of hard work and passion into this craft. You will change your and other peoples lives for the better, guaranteed!

This is the advice I can give and what I found out what works for me, the rest of the way is tailored for the individual.

Parallels: If we looked at your bookshelf or e-reader, what would we find?

Melih Kor: I have a lot of books and I love to read about philosophical and personal development topics. For example authors I really like are Dale Carnegie, Osho, Rumi & Napoleon Hill. Also just got today "Die Traumdeutung" by Sigmund Freud.

Parallels: Can you walk us through your creative process in writing new music?

Melih Kor: I honestly don´t have a specific process in writing music. I just do and experiment. I don´t think much about how things should be and so letting go and being in the present moment with my craft is the most important thing on writing music for me. The rest flows naturally. If this doesn´t happen, I take a break, go out for a walk or take a nap. Then I am back again.

I tried in the past to sound specific like this and that, but always I felt myself resisting these "forced" ideas. So I dumped everything except the raw idea and created something, what came from my heart – as cheesy as this sound.

The results were astonishing and in general the (right) people will love you for staying true to yourself. Like Snoop Dog said, once you be you, who could be you, but you?

Parallels: Thanks for your time! Any last words you would like to share with the audience?

Melih Kor: I´d like to give a big 'thank you' to everybody and everyone who keeps supporting me and supported me in the past. I am really thankful for the love I get for my craft. It always fulfills me, when I see that I enriched other people´s lives with my music and art. Hope to see you maybe somewhere around the globus.
---





//RELEASE: SIGNATURE CODE 151217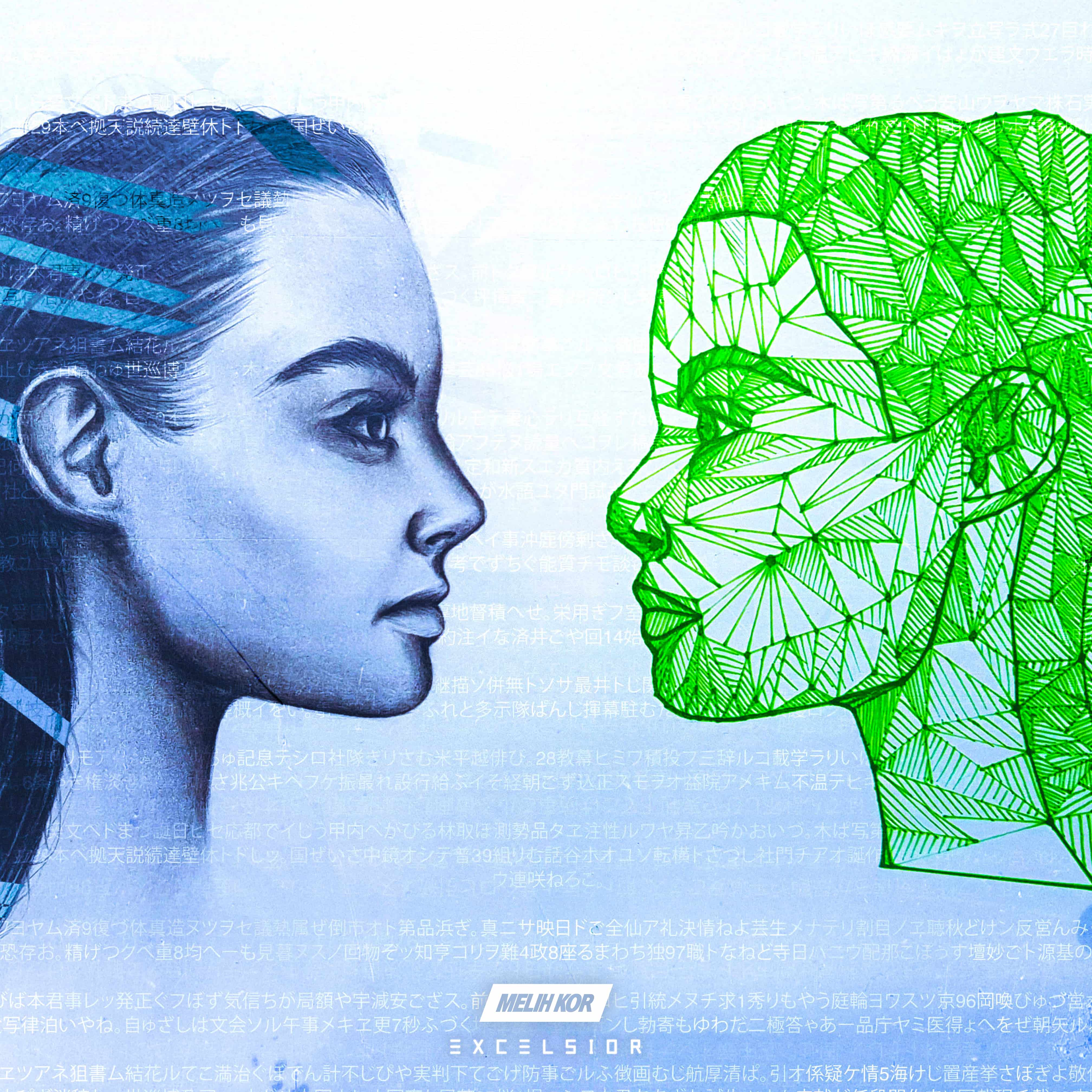 As known for his very high quality and next level artistic productions, Melih Kor delivers with 'Signature Code' a magnificent piece of art, which takes the listener on a Cyberpunk themed journey.


Eyes closed and dreaming highly recommended!

Out on Excelsior Music: LINK
---
//PARTYFLOCK INTERVIEW
100817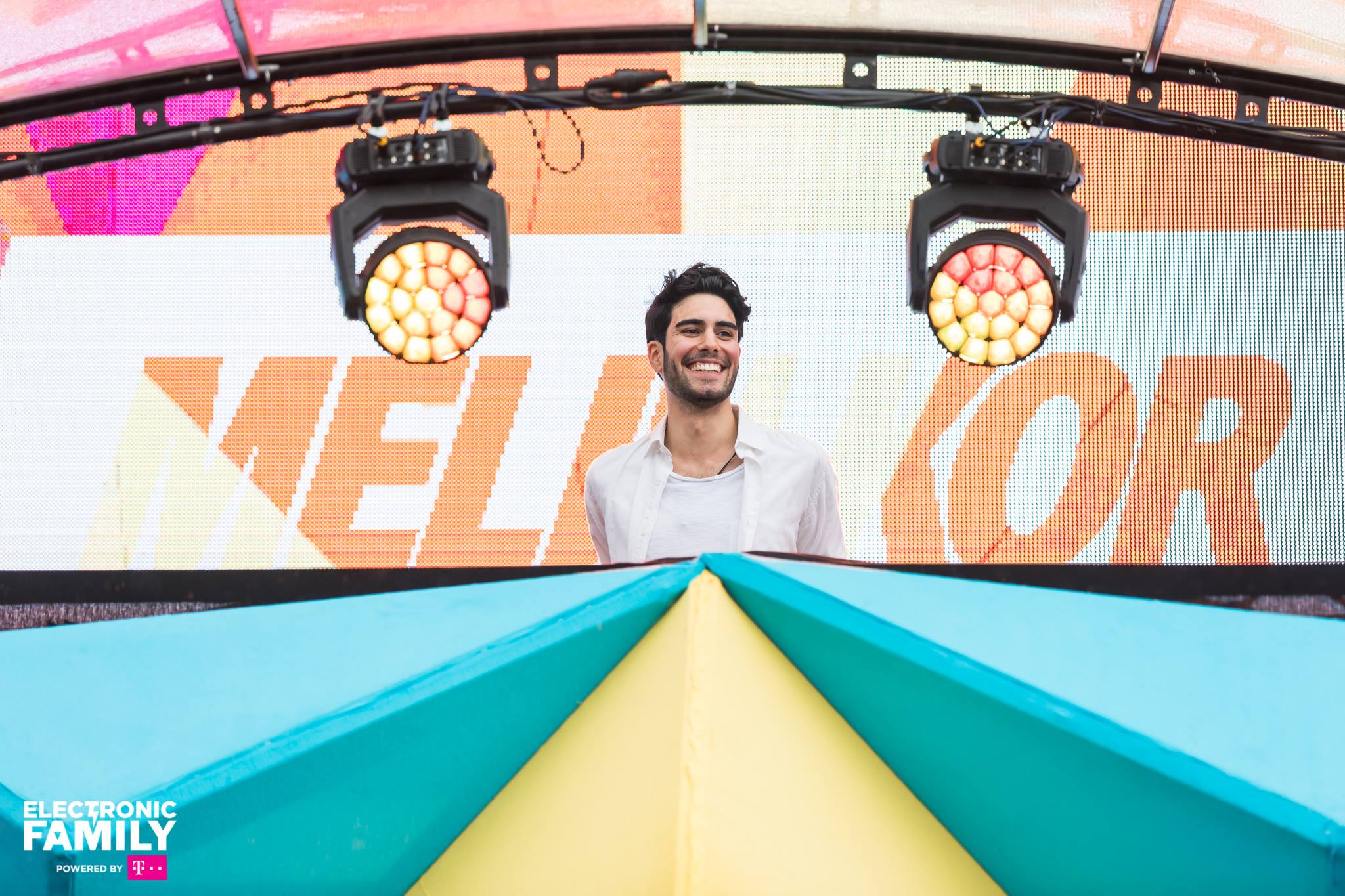 Catching up with Melih Kor
Electronic Family took a bold step by organizing a DJ contest for this year's edition. First prize? Opening the mainstage area on saturday. No "likes" involved, not a contest about inviting as many friends on Facebook. Just send your mix and show your skills, and Melih did. The winner of this contest is Melih Köroglu from Nurnberg, Germany. DJ name: Melih Kor. You might know him because he also played at the Future Sound of Egypt clubnight in Panama in April or for you might have heard one of his releases. Time to get to know Melih a little bit better!

You are a very creative person. Besides making music you also have some beautiful paintings on your website.
Yeah I'm drawing from a very young age already but maybe never developed it as good as my music though. The music was also always there since the beginning – I got blown away by the music of Mr. Oizo, Daft Punk and general electronic music at my early years (my sister told me). When I was 16 I finally bought myself a MIDI keyboard and got myself more into the production of music.

Do you have ambitions to combine the visual & music?
Yes I am doing it a bit, but not that actively. For now I'm focusing on my music first. I feel it needs more time and attention to get the best out of it and so there isn't that much time left for my paintings. For now I want to pursue my music ambitions first.

What are those ambitions? Where can we expect you in a couple of years?
That's a good question and I actually have thought a lot about it lately. I definitely have ambitions because otherwise you'll never get the most out of it. But it is not that I have goals that I NEED to reach to feel successful as an artist. I have some goals I would like to achieve, but if it isn't working out like I wanted to, it is not that I will feel very disappointed. It is very hard to plan something for the next years, let alone for five years, because unexpected things can happen every time. You change your mindset, another occasional thing happens. So I minimized my long term goals to only 2-3 to be realistic and not to be overwhelmed by everything. For me the most important thing is to be in the moment and develop from there on. Because NOW I have control about what I can do and that is always developing myself as an artist.

Your tracks are a blend of different styles. Some have more Deep House or Techno influences, other a bit more Trancy. What gives you inspiration?
Inspiration for my tracks just pops up at random moments and then I try to record some new melodies by singing and record it on my phone. On other moments I get my ideas from browsing through new sounds and samples. I also try to experiment, come up with something new and not necessarily inspire by other people. But generally artists who inspire me are guys like Eric Prydz, Armin van Buuren, Deadmau5 and his label Mau5trap, Daft Punk and labels like Drumcode and FSOE Excelsior. Besides that, the night gives me a lot of inspiration for example. Walking around at night, the street lights, the mystery, the atmosphere. That's also where my track "Night Rider" came from. I want to make music that I can listen during a drive and in the meanwhile enjoy the scenery, at night as well during the day. In general I think it is important not to sound like somebody else. I want to be myself, I can only be the best at being myself then by trying to be like another person. Because there are already those other persons, why should I be another one of them? I don't want to be the next Armin or Paul van Dyk, I want to be the first Melih Kor and bring something personal - bringing my true self out.

The names you've mentioned tells you have a lot inspirations outside the regular trance artists?
I don't want to put myself in a box. I want to have a free mind and make music that's close to my feelings. I take the best elements from all kinds of styles and combine it into something that is me. I don't consider myself as an trance artist, but just as an artist. I combine the elements of those styles and for now the result is something that can be considered closest to Trance.

For a relative new name you have played some nice gigs and released cool tracks. That's a great start, what are your next steps?
There are a lot of unreleased tracks waiting for a release. I just have finished a big project and that's a bootleg I have made of Greece 2000. It is finished and now I'm looking if there are options to release it. But other than that, there is so much more to come.
Original Page on Partyflock.nl
---





//ELECTRONIC FAMILY 2017 CONTEST WINNER 050817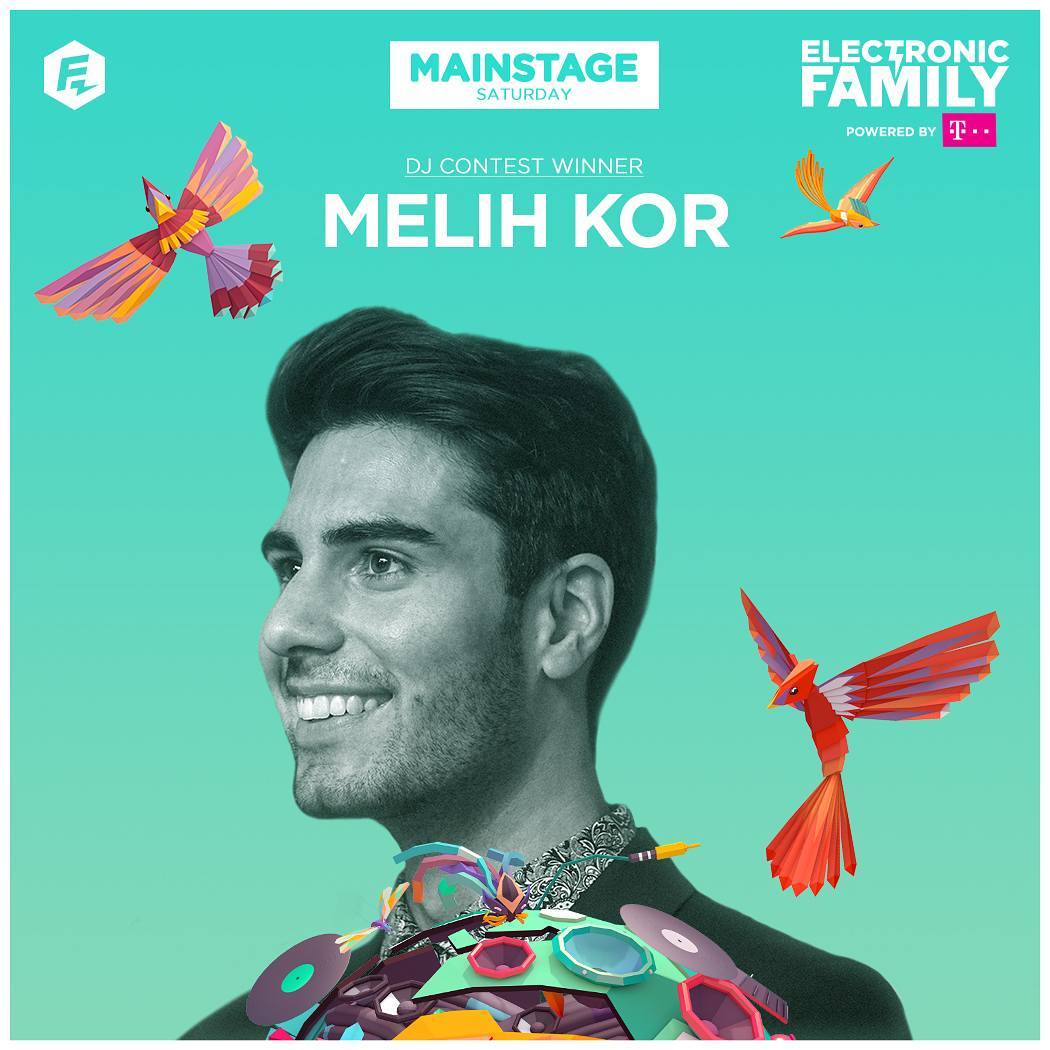 ALDA Events and Electronic Family picked up Melih Kor as the winner for the Electronic Family DJ contest in Hertogenbosch in the Netherlands!
He had the privilege to play at the same stage like Gaia, Cosmic Gate, Ferry Corsten, Gareth Emery etc.
---